I have helped numerous companies with their execution plans over the years. One pattern shows itself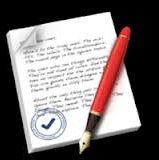 almost every time. The original plan typically requires a game time or "on the field" adjustment in order for the plan to succeed or for the goal to be reached. It is very rare that a project plan or business plan succeeds without any changes or adjustments after the team begins implementation or execution.
Adjustments are key to success!
Adjustments are so key to success that I will be presenting a webcast on this topic on...
Friday, Feb 15, 2013 @ 1:00pm EST
Over these next 2 weeks, I will write a couple of blogs on this topic leading up to the webcast.
If you have any thoughts or questions you would like answered, please feel free to drop me an email at patrick@rhythmsystems.com.