Have you ever had a day where you felt so busy, but had no clue where to start or what to focus on first?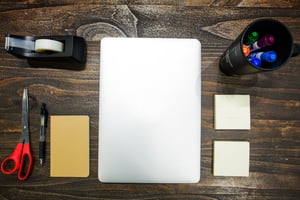 Many of us struggle with taking on too many priorities, and when our plates are most full, we struggle with focusing on the most important priority for today. The same can be true of our email - prioritizing which communications we need to answer immediately and which ones we can think about or respond to later can be a real challenge, especially if your inbox is overflowing.
We are excited to announce that the latest Rhythm software update includes a new set of screens to help with just this problem - focusing on what needs attention now.

In our new Rhythm Now screens, we included a summary of comments that you care most about so that you can collaborate quickly with your team on items that matter most to you - the ones you are following or that you have made. Rhythm will now notify you in red on any comments that people have made to you that you haven't responded to yet. This way, you don't miss important messages in your email, and you can collaborate most effectively to get work done on priorities that are important to you.
We have also included what I like to call the "magic screen," or our "Needs Attention" screen. This screen lists all of the action items that are overdue or due this week to help you focus on what you need to be working on today. It also lists any KPIs or Priorities that you haven't statused yet for this week, or that you have statused Red or Yellow. The goal is to have this section of the screen be blank; as you work on your action items and make adjustments on Red or Yellow KPIs and Priorities to get them back on track, the items on this screen will magically disappear!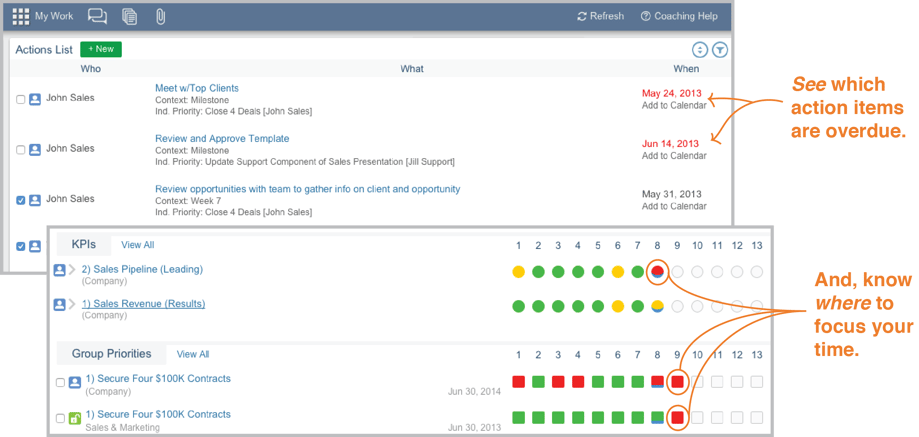 You will also see your most recent Daily Huddle and Week In Sync notes so that you can stay on top of what you set out to accomplish today and this week so that you don't forget and get blindsided by a missed deadline or drop the ball on something important.
Using these Rhythm Now screens for collaborating with your team and staying focused on the aspects of your quarterly plan execution that need your attention today will help you be more productive and disciplined. In addition to your weekly status and adjustments, you now have a daily accountability screen to keep you on track to winning your 13-week race™ everyday, not just every week.