This Valentine's Day we want to show you, our blog subscribers, the love. Our core purpose is to change the world one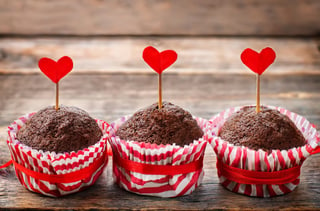 company at a time. Our blog purpose is to deliver engaging content that helps you on your journey to achieving your dreams and goals. So once again this year, we are letting you choose the topics you want to learn about... because we love you, too!
Here are the details:
We want to give you the gift of asking our expert team of consultants any question you want, and we'll post the answers to our blog.

The first 5 subscribers to email Jessica Wishart (jessica@rhythmsystems.com) with a question will have their questions answered in a future blog post.

Just to make the gift extra sweet, these lucky 5 responders will also get an Amazon gift card to show how much we love you!
Happy Valentine's Day from all of us at Rhythm Systems!
Patrick
Photo Credit: iStock by Getty Images