We are honored to share with you that the Rhythm book has been nominated for the Small Business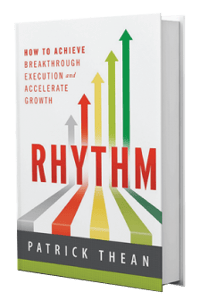 Book Awards in the management category. The Awards, now in their seventh year, celebrate the best business books that entrepreneurs, small business owners, CEOs, managers and their team members should read.
The small business community plays a key role by nominating, showing their support for, and voting on their favorites. And, guess what? You can vote, too!
The Community Voting period starts today and will run through April 2. To vote, simply look for the Rhythm book in the voting link and click on "VOTE." The winners of the Community Voting will be named "Community Choice" winners.
This award would mean a lot to our Rhythm family, and I would greatly appreciate your vote. We hope that Rhythm continues to impact new businesses everyday and support our mission to change the world, one entrepreneur at a time.
Thank you for being part of the Rhythm Revolution. - Patrick Thean
Click here to vote!