As a strategic partner of Young President's Organization, last month we were privileged to be a part of their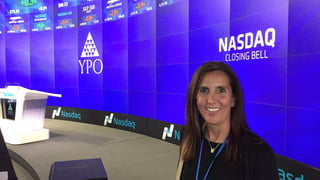 inaugural YPO Innovation Week.
A weeklong series of 30+ events took place all over the world to inspire forward thinking among today's business leaders. I presented a workshop, Winning Moves to Double Your Business, in Dallas to help YPO members brainstorm, rank, test and validate their growth strategies. My partner, Cindy, had the once in a lifetime experience of ringing the bell at NASDAQ for the Innovation Week closing ceremony.
Typically, YPO's content is member exclusive, but they've decided to release the live stream recordings of the Innovation Week events to the world!
I'm excited to be able to share this workshop with my blog readers, and I hope it helps you develop your winning moves.
Download this toolkit and follow along with the video below.