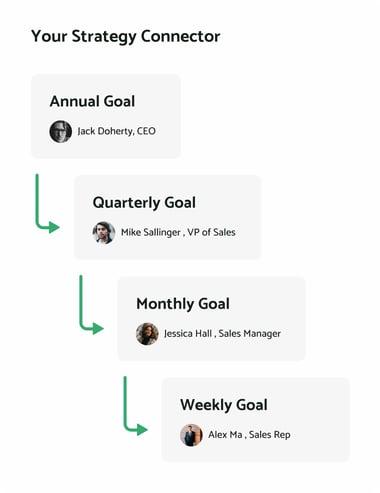 Your best days are when your client succeeds. So are ours.
Your reputation is on the line when you make a recommendation to an important client. We understand that and promise that you and your clients will be well taken care of.
As a consultant, coach, or advisor your clients are precious. Read our core values on our about page to get insight into how we treat you your clients and everyone we work with.
We have been helping growing companies scale for over 15 years with a great success. Our Rhythm Success Team are experts at onboarding CEOs and their executive teams so they are confident and committed to using Rhythm for great execution.
"Rhythm enables us to connect our 10-year strategy all the way down to our weekly execution."
Todd Cunningham, SVP Talent, AvidXchange
Rated easiest to use software with the
highest adoption

in the entire industry.

Rhythm Software works beautifully with these

frameworks.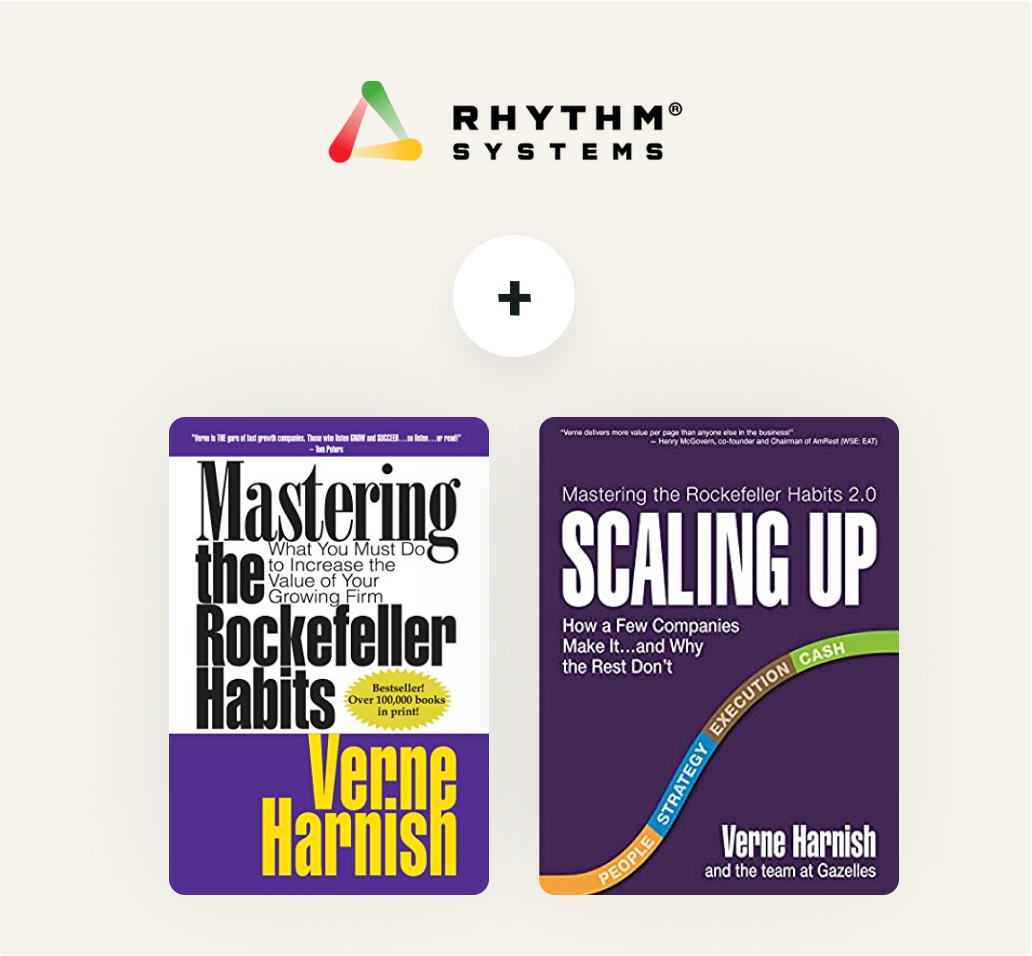 Rhythm for Rockefeller Habits and ScalingUp
Developing a solid plan and executing it consistently is hard. You need the right skills and systems in place to ensure the most important work gets done.
The Rockefeller Habits make sure your team is ready to tackle growth and win the market.
But without the right software, even the best frameworks fall flat.

Rhythm for EOS Traction
Rhythm helps you put the EOS process into action, without grappling with Google docs or worrying over accountability.
We get your entire team on the same page and support you with everything you need to achieve success--from on-boarding to meetings.
Want to find out more?
Contact us below and our team can walk you through the details of our referral program, along with more information around our commission structure and other benefits for you!
You have a solid strategic plan but you struggle with
actually executing it.
You don't have a framework to break down the plan into weekly goals. It takes forever to get everyone onboard with your plan and your employees do not understand their part in executing it.
Your organization has an execution problem.