Alan has over thirty-five years of experience leading and helping mid-market firms grow and realize their full potential. After taking over as the CEO of his family-owned manufacturing company, he successfully reengineered the firm and led 550 people to achieve improved sales and profitability. He helped start up Odyssey of America and has turned around, reengineered and grown several businesses including Remington and The North Face. He was also CEO of a private-public partnership in Pennsylvania which helped clients achieve over $484 million dollars in revenue and created or retained over 3,600 jobs.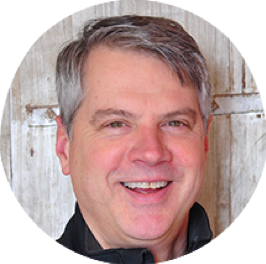 He is also co-author of best-selling book, Predictable Results: How Successful Companies Tackle Growth Challenges and Win. He holds two engineering degrees, an MBA, and continues to be a lifelong learner. Alan is trained in Covey Leadership & 7 Habits, Lean Enterprise and he is a Six Sigma Black Belt.
Today, at Rhythm Systems, Alan works with CEOs and leadership teams from multiple industries to develop growth strategies and successful team execution. He is a professional speaker, strategic facilitator and business consultant who is passionate about business, strategy and execution.
Fun fact – Alan is a car enthusiast and loves to spend his free time riding motorcycles.