Some of the amazing companies we work with




Are you feeling the pressure of hitting your numbers?


The Rhythm System is your solution for growth.
Your Complete Solution for Strategy Execution
The Rhythm platform includes software along with expert support to help you stay organized and on-task.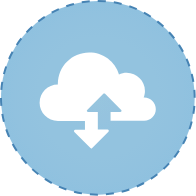 The Rhythm Software
Cloud-based software helps your team stay focused, aligned and accountable.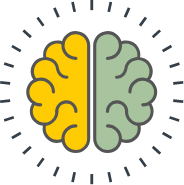 Strategy & Execution Support
Expert consultants help you create the right execution habits.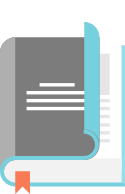 Mid-Market Growth Playbook
A clear execution plan for your growth strategy.
Rhythm Systems Strategy Execution Platform Helps You...
Create a Clear Execution Plan for Your Growth Strategy
Strategy and execution are not the same, but both are required to drive successful growth.
Our Rhythm Experts have helped facilitate over 10,000 plans and implement over 750,000 growth priorities with middle market growth companies. We can help you create long-term plans toward growth and profitability success.
Combined with Rhythm Systems methodology and software, you have the tools necessary for bridging the gap between strategy and execution. This is critical to achieving success and is a primary reason most companies don't hit their numbers.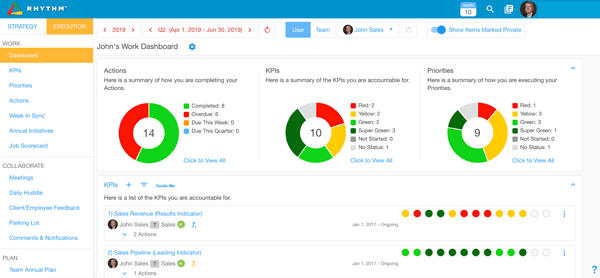 Establish the Right Execution Habits
A commitment by executive and departmental management to stop on a regular basis to review what's not working and make critical adjustments to keep your growth plan on track is a must. Rhythm helps you form successful habits with:
Rank and choose the right growth strategies

Create a clear plan to execute your growth strategies

Develop and use the right KPIs

Run weekly meetings focused 80% on problem solving

Establish a culture of accountability and transparency

Gain the skill to execute cross-functionally

And More...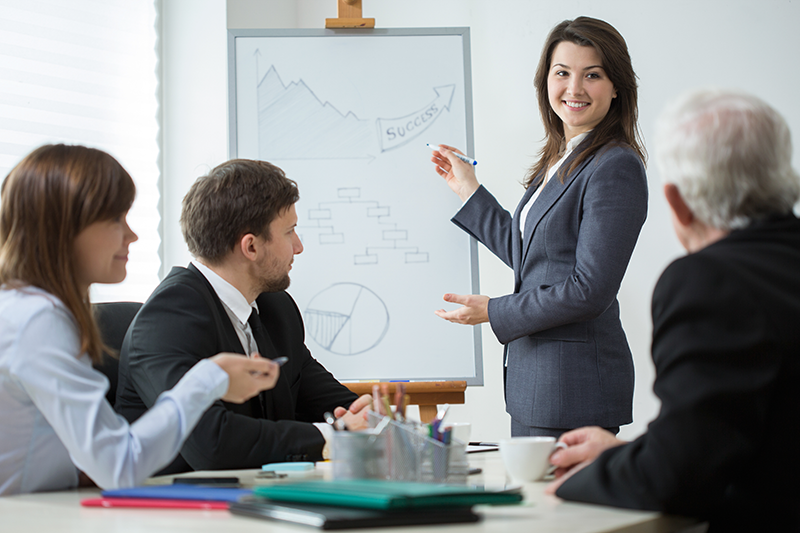 Rhythm Software is Packed with Features
Implement Execution Software to Drive Focus, Alignment, and Accountability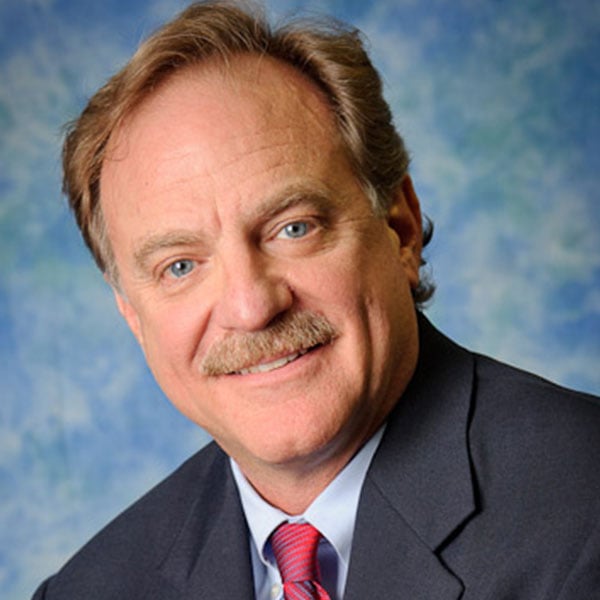 "Rhythm helps you stay accountable to the strategic plan and then to execute. With Rhythm, we have achieved 140% growth 3 years in a row."
Dr. Steve Vogt, CEO, BioPlus Pharmacy
Want to learn more?
Check out our new white paper on strategy execution.
Ready to speak with an expert?
We're here to help you answer all your questions.