As a mid-market strategy keynote speaker, workshop facilitator, and consultant, Barry Pruitt is coauthor of Predictable Results, How Successful Companies Tackle Growth Challenges and Win, which hit #1 on Amazon's Kindle Best Seller list. He is focused on helping CEOs and executive teams determine strategy – and then drive business execution to achieve their goals and dreams of success.
As an entrepreneur since eight, Barry sold his first business when nineteen years old. He has started, successfully exited, and failed at business. His entrepreneurial experience includes restaurants, service businesses, technology retail, nonprofit, transportation, event promotion, and consulting. He has hired, trained, coached, mentored and assessed over three hundred employees for front line and management positions.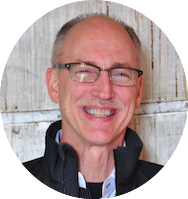 Barry is an engaging speaker and has addressed thousands of businesses globally. Barry has spoken at EO (Entrepreneurs Organization), US Chamber of Commerce Conferences, SHRM Conference, and The National Safety Council Congress and Expo. As a keynote speaker, facilitator, and consultant he has worked with national and international organizations including NASA, USPO, all branches of the armed services, American Airlines, DHL Worldwide, FedEx, and France Telecom. Barry's experience includes work with AT&T, Dell Computer, Ford Motor, Johns Hopkins, Wal-Mart, and Walt Disney. As a master facilitator, he helps teams align on the right few priorities. Using the Rhythm Cloud-Based Software platform, he coaches CEOs and their teams to achieve better performance and results.
Barry has also published several articles, served as an adjunct professor at the Darla Moore School of Business at the University of South Carolina and appeared as an expert on radio and television shows across North America. He is a certified Dale Carnegie Course® instructor, certified as a Train-the-Trainer Facilitator, and a certified facilitator for MBTI, Strengths Finder, Polarity Management, DiSC, EQ-i, Insight Inventory and is a Registered Organizational Design Professional.
Barry attended Clemson University and actively supports Pray America, a global organization focused on feeding and housing Mayan widows and orphans. Barry is a thankful husband with three boys and three grandchildren who all live in the Charlotte, NC area.