---
Rhythm keeps you
aligned.
Rhythm is a simple system for teams to execute plans and accelerate growth. It is scalable, robust, and the only official software for the Rockefeller Habits.
Find out what makes Rhythm different. Learn more >>
---
A Simple System
Rhythm is Coaching + Software
---
Built for the Elite
Rhythm is not for everyone. It was built to help those companies that have broken through the $10 million barrier (most by a large margin), have multiple levels of management, and are looking for a simple way to help their team keep the company plan on track and accelerate growth.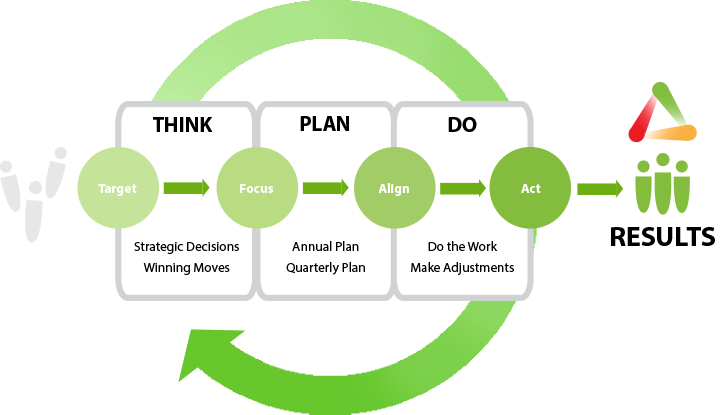 ---
The
Products
Rhythm

A simple coaching and software system to help your team execute your plan and accelerate growth. Rhythm gets results.

Deep Dive Sessions

In-depth sessions with Expert Coaches to help you understand and develop your KPIs and Dashboards, Brand Promise and BHAG.

Annual & Quarterly Planning

Improve your planning sessions by having an Expert Coach facilitate so you and your team can fully participate.
What is Your Favorite Habit of Stephen Covey?
Our team recently completed a leadership development training on the "7 Habits of Managers." The material is based on Stephen R. Covey's famous 7 Habits of Highly Effective People, the number one business book of all time with more than 25 million copies sold in 40 languages throughout the world. The great thing about the material is that it can be used in your personal and professional lives. ...Read more
Does Your Company Have a Healthy Rhythm?
Are there any areas of your business that are preventing you from growing to your highest potential? Maybe you feel like what once worked for your team doesn't work anymore. Your company is growing and with growth comes new challenges and ceilings of complexity to break through. Here at Rhythm Systems, we believe that your company needs to develop a healthy Think, Plan, Do Rhythm to achieve...Read more
---
Our
Webcasts
Recent Webcasts
| | | |
| --- | --- | --- |
| How to Use KPIs to Focus Your Team and Keep Your Plan on Track | Rockefeller Habits for Companies with 100+ Employees | How to Get Your Team to Execute Faster Than Your Competitors |
---
Download the 6 Page Summary of
Mastering the Rockefeller Habits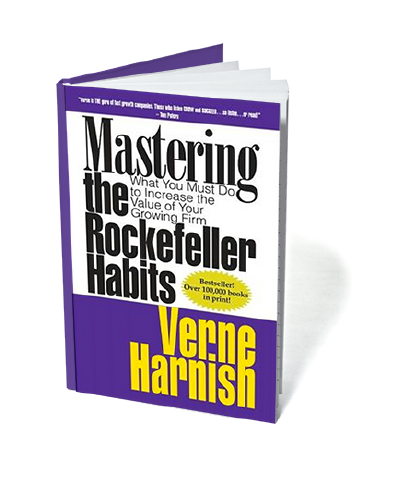 Verne Harnish wrote a best selling book that tells you what you must do to increase the value of your growing firm. We suggest reading the entire book! To get started, this summary will provide you with an overview of the Four Decisons (People, Strategy, Execution and Cash) you need to improve your business results right away.
Verne's book provides you with learnings that over 20,000 CEO's have implemented and follow each day.