30-Days to Increase Focus and Alignment
DOUBLE YOUR FIRST MONTH'S MONEY BACK IF YOU ARE NOT IMPROVING BY DAY 30.
GOAL MANAGEMENT & STRATEGY
Break down and track your strategy into company and departmental goals.

For companies greater than $5 million.
---
Software Modules
Includes everything in Goal Management plus:
Annual Planning


Strategic Planning
CEO Reports & Analytics
Performance Management
Executive Rhythm Success Coach
STRATEGIC PLAN FACILITATORS
Our Secret Sauce
How Does a Rhythm Success Coach Help Me?

Rhythm's support team is simply fantastic. They're with you every step of the way -- even after implementation which our entire team really likes... They're the experts using the software and they love to show others how to utilize it to better their company."
-CEO, Manufacturing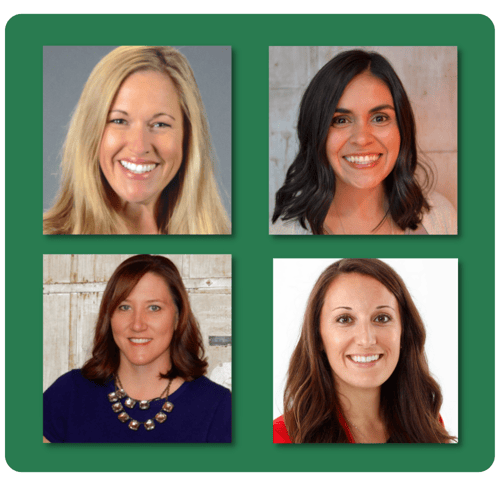 You're asking yourself...
Is this the right time?
You're a growing business—and it's an uphill climb from here. With disorganized processes, lack of transparency, and zero accountability, your company continues to waste precious resources every day.
It's simply not sustainable to run a business like that. (We know because we've helped companies run successful businesses for over 14 years).
Now is the right time to get your business together. Now is the right time to shift from patchwork processes to strategic and ordered workflows. Now is the right time to take the leap from undisciplined start-up to established business.
Who is Rhythm for?
Rhythm is built for middle-market companies dealing with the challenges of growth, strategy execution, and company alignment.
We work with coachable, decisive CEOs and executive teams who are committed to growth and building strong, skillful teams that can execute well today and tomorrow.
How does the Executive Rhythm Success Coach help me?
Our success team will help you transform the way you work in 4 simple steps:
Review your plan and set up weekly dashboards to help identify any alignment gaps


Join your first three weekly meetings to help you learn how to run productive meetings focused on problem-solving and not status updates.


Train your team to ensure successful adoption and usage of the Rhythm software


Once the executive team is up and running we will help you implement Rhythm with your next-level leaders and departments.
Do you have strategic planning facilitators?
Yes! We have strategic planning experts that can help you facilitate your session and create a solid actionable plan. They have over 25 years of experience leading sessions for growing middle-market companies across all industries.
"Rhythm helps bring everything together in one place for me to have true transparency across different business units. Personally, without it, I'd be lost with too many things to track."

- Filipe Carreira, President & COO, Voicebrook
we've worked with top CEOs across all industries
We're here to help you.