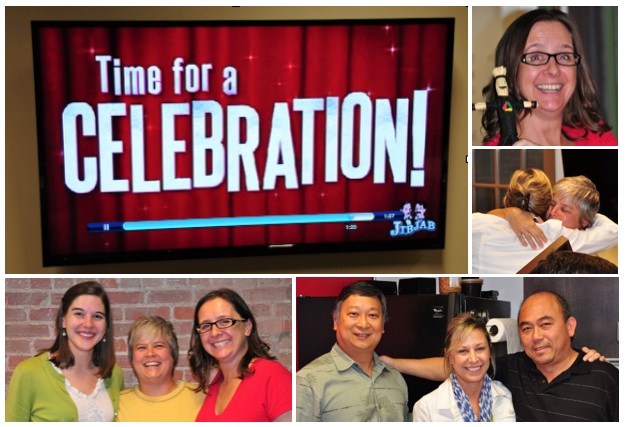 This is one of those songs that sticks in your head and you can't get rid of it, right? However, you have to admit, it really sets the tone for a celebration, which brings me to the topic of this blog. How much time do you spend celebrating the good times and accomplishments in your company? Part of the Rockefeller Habits methodology is to develop a theme each quarter and plan a celebration and reward when your team hits their targets.
This is an area where I see a lot of room for improvement. Verne uses the analogy of celebrating the last class on the last day of school. I have often used quarterly rewards to boost morale and encourage performance. Celebrating only once a year is just too long for most people to relate to.
So, let me tell you about a recent celebration we had at Rhythm Systems. We just recently re-branded the company from Gazelles Systems to Rhythm Systems. This was a natural evolution as the software we use is called Rhythm and Patrick Thean's recent book is titled Rhythm. There has been a lot of work behind the scenes the past few months to accomplish this, particularly from a content and marketing standpoint. The good news is, our customers are very happy with the transition, and we have heard nothing but positive feedback. So, after the heavy lifting was done, a celebration was planned.