All growth companies encounter ceilings of complexity.
And soon find that what used to work doesn't work anymore.
Are you growing too fast with systems that cannot handle your growth?
Your patchwork processes helped you kickstart your business. But they won't help you scale.
You've got big plans for the future. You want to scale your operations. Expand to newer markets. Launch new products. Recruit talent. Invest in acquisitions.
But why is executing on these plans so hard? Why do we keep missing our goals?
Your teams aren't equipped with the right tools and habits for success.
Your teams are in silos and lack clear communication
Everyone seems to be rowing in different directions
Your employees don't know what your top goals are
No one knows who is responsible for what
There are always too many fires to put out
Your employees feel overloaded and burnt out
You're spending all your time hunting for information in spreadsheets and emails
You are tracking too many things, but not the right ones
No one knows what success looks like
There's no visibility on your goals and progress
You don't know where you are with your strategic plan
You've felt these pains. WHY haven't you changed anything yet?
You need: Accountability. Alignment. Transparency. Structure. You need Rhythm strategy execution software.
Turn your organization into a
well-oiled machine where every department is in sync with your strategic goals.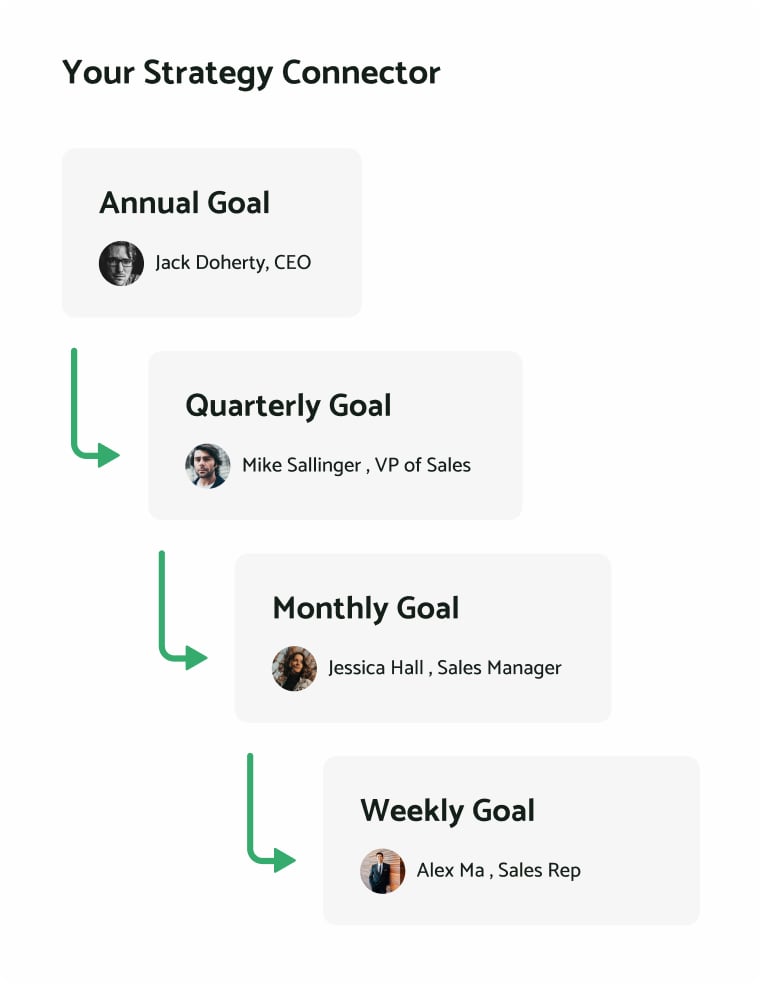 Bring your strategic plans to life and get complete
visibility on your progress.
Don't let your plans lie forgotten in a desk. Break down your long-term goals into quarters and weeks for 10x faster execution.
Rank your ideas and automatically check if your plans are execution-ready.
Set up the right KPIs to measure progress on your plans.
See all the different moving parts of your plan in one single glance, with 3 different views.
"Rhythm enables us to connect our 10-year strategy all the way down to our weekly execution."
Todd Cunningham, SVP Talent, AvidXchange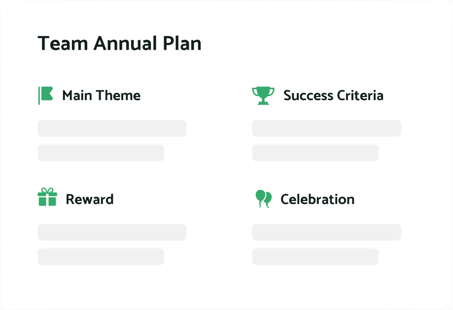 Build an ambitious annual plan that your team can
actually execute.
Break down your long-term strategies into a clear, actionable annual plan and execute it as a cohesive team.
Work with Rhythm Experts to build a solid annual plan and give your business its best year yet
Show everyone what they're supposed to do to achieve this year's goals with an accessible annual plan dashboard
Help your employees understand their role in the annual plan and connect your growth goals to their daily work!
"My team has learned when to ask for help and when to offer help, that's been one of the most powerful moments"
Scott Majewski, General Manager, Imagefirst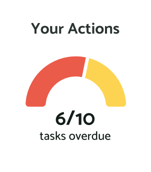 Don't wait for the end of the quarter to find out you didn't hit your goals.
Convert your ambitious annual plans into measurable, achievable quarterly plans and execute on it consistently.
Get a bird's eye view of your long-term goals and a street-level view on your daily priorities simultaneously.
Identify and bridge gaps instantly with visual red-yellow-green statuses.
Get visibility on your team's performance in one single dashboard to ensure everyone's on track for the quarter.
"With Rhythm, we feel prepared to take on each quarter and can anticipate results before it's too late."
Michael Praeger, CEO, AvidXchange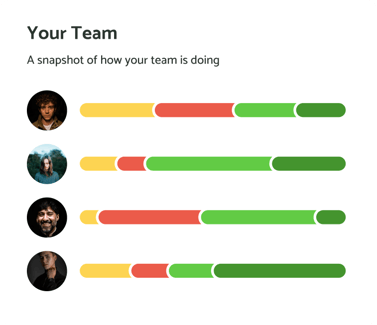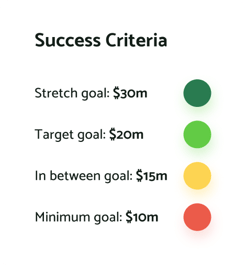 Track the right KPIs

and stay on track with short, focused weekly meetings

Spend 80% of your meetings solving problems and collaborate seamlessly between departments.
Set up the right KPIs and metrics that help you measure your performance.
Know how your team is doing and identify and bridge gaps instantly with visual red-yellow-green statuses.
Help out stuck employees, understand what's blocking them and allocate resources on time.
"Rhythm helps brings everything together in one place for me to have true transparency. Without it, I'd be lost with too many things to track."
Filipe Carreira, President & COO, Voicebrook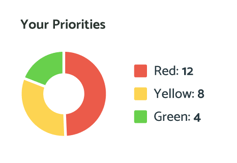 Integrate alignment, accountability and execution into your
organization's DNA
Create a culture where employees can ask for help and work together to fix issues. Build an environment that eliminates rework, mistakes and stagnation.
Align your teams to the same goals and cut out the miscommunication and misunderstandings.
Create cross-functional projects across departments and collaborate seamlessly, in one place.
Set up exact roles and expectations with the Job Scorecard and keep your employees on the right track.
"Rhythm changed our Business! Helping us get total alignment with over 800 people in 8 locations"
Randy Carr, CEO, World Emblem
Rated easiest to use software with the
highest adoption

in the entire industry.

Hire us before your competitors do.
Every business that works with us sees an overwhelming shift in their metrics. We guarantee wins. But every industry has only 2 or 3 top spots. And our clients take them.
The question is: Are you ready to grab that spot? Book a demo call and find out if you're the right fit for us. Let's discuss your challenges, goals and get you started!