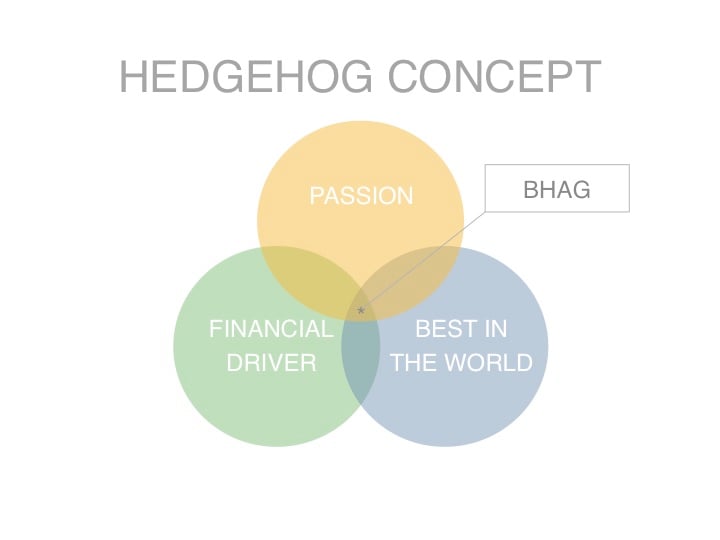 Suppose you and your team have been in a Think Rhythm to determine what Jim Collin and Jerry Porras call your Hedgehog concept - the intersection of what you are passionate about, what you are best in the world at and what drives your financial engine. Defining your hedgehog and BHAG (pronounced bee hag) gives you a powerful mechanism to help you strategically plan for growth.
Specifically, the hedgehog concept is the intersection of these three questions:
What are you deeply passionate about?
What can you be the best at in the world?
What drives your economic engine?
Now comes the easy part, right? Simply take that information, determine where these three questions intersect and craft a long-term goal that drives on that intersection - your BHAG or Big Hairy Audacious Goal. Are you having writer's block?