Rhythm Books - Predictable Results - Rhythm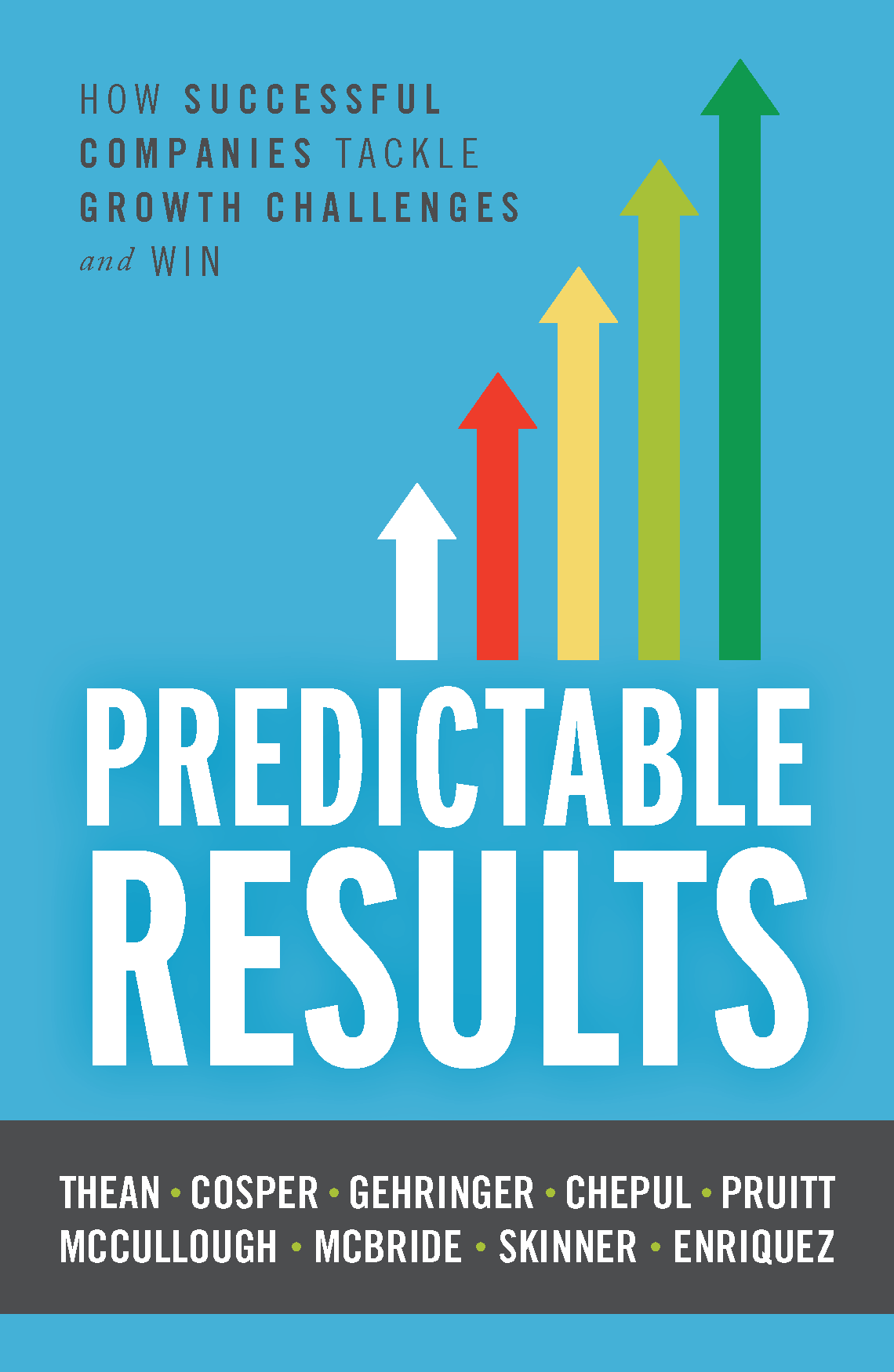 Available Now!
By Thean, Cosper, Gehringer, Chepul, Pruitt, McCullough, McBride, Skinner, Enriquez
How industry leaders tackle top growth challenges - such as:
Opening new markets
Getting and growing customers
Scaling processes
Making acquisitions work and creating a drama free culture
This book provides a unique opportunity to gain powerful insights from leading middle market private companies. Enjoy and grow!
Buy Now Details & Free Chapters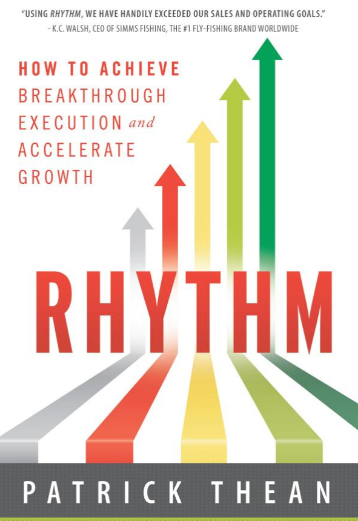 Rhythm
By Patrick Thean
How to Achieve Breakthrough Execution and Accelerate Growth
Patrick Thean provides practical tips and tools to help companies execute their plan better and accelerate growth. Rhythm is a simple system to empower everyone in your company to be focused, aligned and accountable.
Using Rhythm's Think-Plan-Do process, your team will have a reliable system to alert them when critical adjustments need to be made so you can keep the company plan on track and achieve your growth goals.
Align your team. Find your rhythm.
Buy Now Free Executive Summary
Looking to buy bulk copies?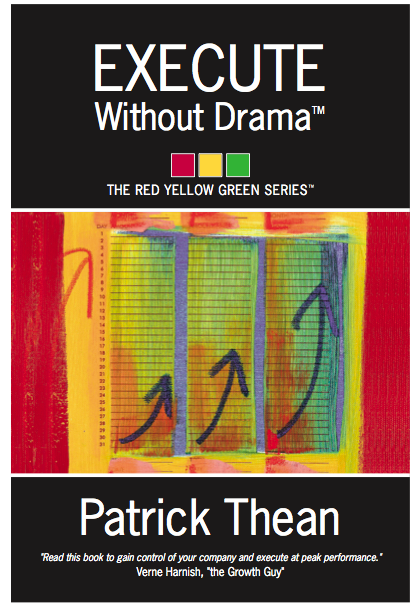 Execute without Drama
By Patrick Thean
The worst thing you can do is run as fast as you can at the wrong target. The most successful growth companies are able to measure the right things to help them provide insight into the future of their business.
This book is a great step in getting everyone in your company aligned, focused and accountable.
Be ready to learn:
9 rules that increase productivity and reduce the drama
How to avoid being blindsided by future problems
How to build accountability into your firm's culture