Job Scorecards
Job Scorecards clarify the purpose, desired results, skills & competencies and key responsibilities for each role in your company.
Follow this simple model as you take the think-time necessary to get your arms around what, exactly, you need people to do differently. If you're going to have a conversation with people around accountability (or the lack thereof), it's important to first frame what it is (exactly) that you need them to do. The Job Scorecard is a perfect way to prompt your own thinking and to help you get very focused on specifics.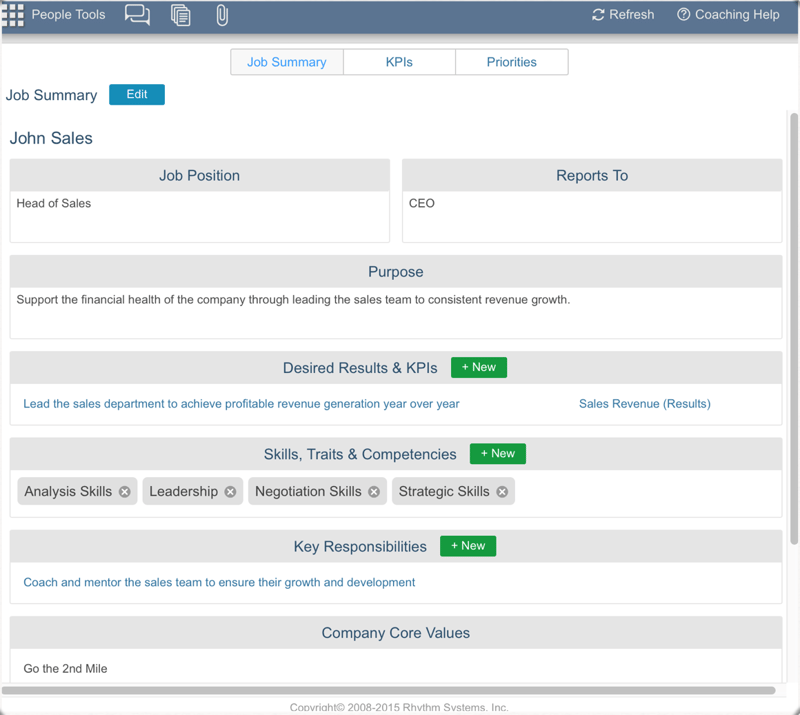 ---
KPI Dashboards to Review Every Week


Reviewing your KPI performance weekly enables you to understand the performance and health of your business so that you can make critical adjustments in your execution to achieve your strategic goals. Knowing and measuring the right KPIs will help you achieve results faster.

KPIs are important for 2 reasons:
They are a Scorecard for Company Health. You only need a handful of KPIs to monitor your company's vital signs. Only measure what you want to move so you can put energy where you want to effect change.
They can be a Dashboard for specific business problems or opportunities. You can track what's happened in the past and the results you want to achieve with Results Indicators. Then, you can also measure Leading Indicators to ensure you are on track to achieve the results you want. Leading Indicators give you an execution advantage over your competition.
---
Validate Every Quarter
Cascading your execution plan to every department will ensure your company is better focused and aligned to achieve your Main Thing and Priorities for the quarter. Not doing so results in your departments planning and executing in silos.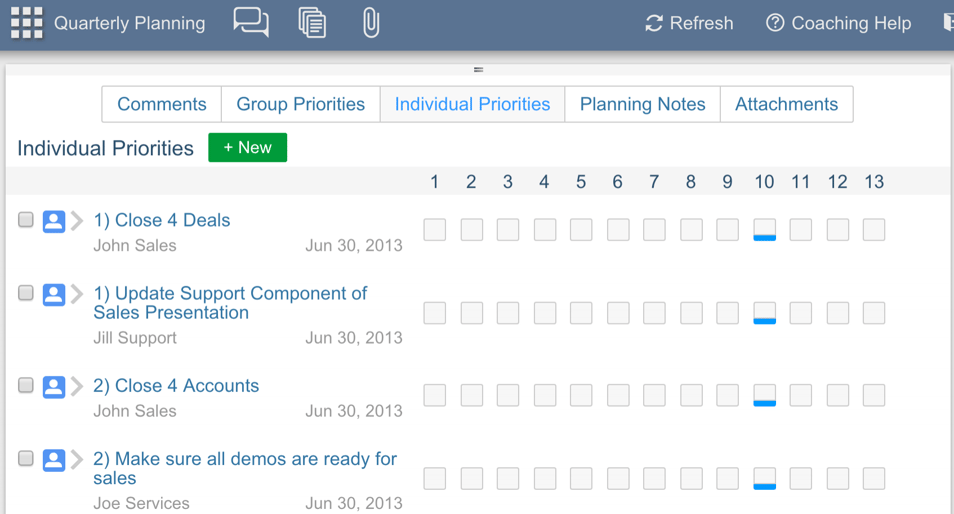 Creating Individual Priorities will give you the right Quarter Focus and Plan. This is vital to ensure you have a successful quarter of growth in the business. Right execution planning is about preparation to align your teams. Great preparation gives the people in your company a much better chance to win when they take the field against competitors. If you don't prepare for a great quarter, how can you expect to have a great year? Right quarterly planning will add alignment to achieve your strategic focus. The right quarterly plan is a vital step to close the communication gap between company leadership and the staff.