Patrick Thean and Cindy Praeger
Co-founders of Rhythm Systems, have created an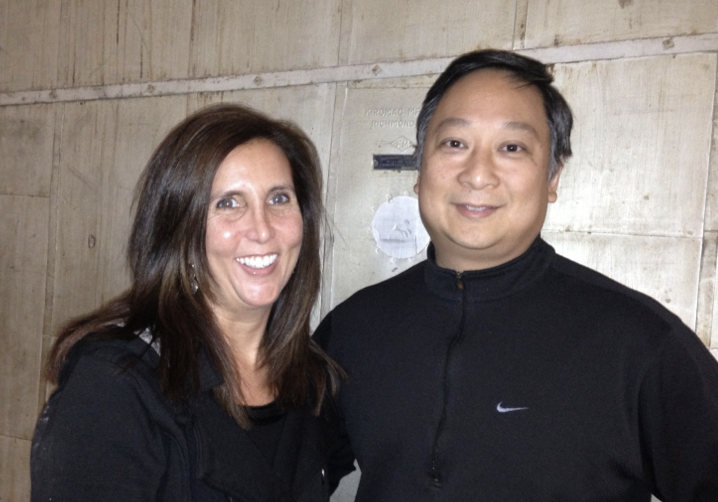 environment where the clients are successful and happy and the employees are challenged and feel valued. Here are a few things you hear from those who work for them. "The RS culture celebrates the people lucky enough to be in their path. Patrick and Cindy take the time to nurture, care, and honor their consultants…AND their clients. They travel the 2nd mile as routinely as they breathe because it's literally a part of their journey." Nancy Sacani - Rhythm Ambassador "I've seen them pour their hearts into clients not out of obligation or because that's their job…they desire to see success in each member of each team of each client." Deb Colson - Sales & Marketing Director "When I interviewed with Patrick and Cindy, my first thought was…am I smart enough to work with these people? The brain power blew me away! But, while their intellect was what first struck me, their passion AND compassion hit me immediately thereafter. I've never met people so eager to make things better for someone else." Melissa Perna - Finance
We Celebrate with Chocolate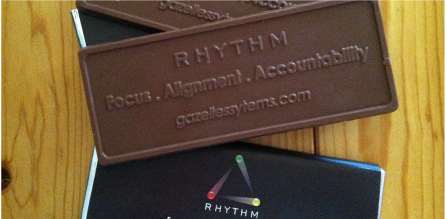 We are a team that remembers to smell the roses…chocolate roses. When there is a success, we celebrate with chocolate. Not just any chocolate - fine chocolate. Lindt is our favorite but we also enjoy the chocolates that Patrick brings back from his travels around the world!



We Love What We Do
Our clients are very special. Most of them are part of what
we call the elite 3% (the 3% of firms that ever get bigger than $10 million in annual revenue). It is a privilege to work with them. We admire them for their business acumen and for how dedicated they are to their teams' professional growth and happiness. Almost every day, we share a client victory in our daily huddle.
Voted #7 Best Place to Work 2016 - Small Companies!