So you and your team have spent hours defining your Core Customer, talking about their needs and a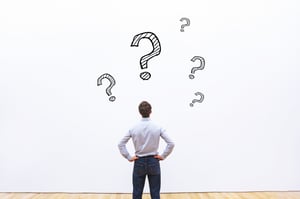 working Brand Promise has finally materialized. You think you've identified HOW you sell your WHAT to your WHO.
But how do you know your Brand Promise is the right one?
Here are four questions to help you test your brand promise:
1. Does your Brand Promise help to attract your Core Customer?
2. Is your Sales team finding it easier to generate leads and close sales using the Brand Promise?
3. Are your Core Customer's needs (not wants) addressed by your Brand Promise?
4. Is your Brand Promise something you can deliver uniquely? Does it make you special?
Keep referring back to these four basic questions as you win/lose business, face competitive challenges and grow. Don't be afraid to tweak and refine your Brand Promise based on lessons learned. Remember, this is a process!
Need help developing a Brand Promise that helps you win? Our consultants can help, ask questions in the comment section. You'll also love reading our brand promise examples article.
Looking for more resources on Brand Promise? Check out these related posts:
Brand Promise Examples: The Good, The Bad, The Ugly
Brand Promise - How to Build a Great One
Define Your Core Customer to Develop a Winning Brand Promise (Video)
Brand Promise Guarantee and Differences between BMW, Hyundai and Toyota
3 Steps to Identify Your Core Customer
Photo Credit: iStock by Getty Images