Hearty congratulations are in order for long-time Rhythm client Signature Consultants!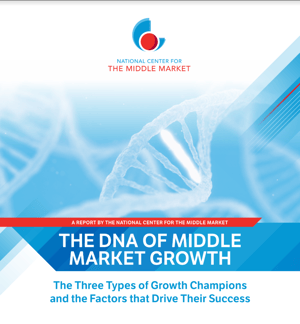 Not only have they experienced mind-blowing growth in the IT staffing space (3x compared with their industry!), but they were also recently featured in the NCMM report, THE DNA OF MIDDLE MARKET GROWTH: The Three Types of Growth Champions and the Factors that Drive Their Success.
Signature has doubled in size since 2010 and they have plans to double again in the next 5-10 years. According to EVP Geoff Gray and COO Mark Nussbaum, their secret sauce is their culture of efficiency. Every employee is enlisted in the business' profitability.
Thank you for allowing Rhythm to be a part of your journey. We love seeing our clients achieve their hopes and dreams!
If you would like to learn more about the culture at Signature, we are honored to have Geoff Gray as a speaker at this year's Rhythm Systems' Breakthrough Conference. Join us to learn how to leverage "Happiness as a Strategy to Drive 3X Industry Growth."