The Case Study
The Business Problem
How to dominate the industry as a commodity company
We met Jeff Berstein, when he was the CEO of ImageFIRST, over 13 years ago when they first became a client. He was smart and investing in keeping smart. Like many of our clients he belonged to YPO – a CEO organization, he was a Jim Collins fan and was inspired to build a great company. He was scaling and needed a disciplined way to get his teams aligned and keep them aligned. Jeff is a very practical guy and he said "We do laundry. It's not that complicated. Laundry can be copied. But what can't be copied is our ability to execute and our culture".
Fast forward to today. Calera Capital acquired a majority stake in ImageFIRST and Rhythm is being used to grow ImageFIRST as well as all the other companies they are acquiring in the industry. Read the full story below.
"Our ability to out-execute our competition is our #1 competitive advantage"

-Jeff Berstein, Vice Chairman, ImageFIRST
How Rhythm Helped
A system so everyone can march towards the same goals
As a commodity business, in order to compete, ImageFIRST had to be remarkable. The strategic direction was important. But getting over 50 locations aligned required details. You had to answer these two questions – what are we marching towards and does everyone know how we will get there?
What are we marching towards?
To gain strategic and goal alignment, we facilitated a planning session and these were the initiatives and metrics they focused on:
Increase Customer Loyalty/Retention to 98%
Increase Team of "A" Managers by 25%
Customer Advocates to Show 4 Remarkable Acts Per Week
Does everyone know how we'll get there?
These initiatives required a lot of different departments to work together seamlessly. Rhythm Software kept them connected.
The executive team could track progress at the company, regional, and individual level across 50 locations
Regional managers used weekly dashboards to see if their teams were stuck and what adjustments were needed
Rhythm helped managers track and reward Customer Advocates for their remarkable acts with clients
To align 50 locations, a core set of goals and KPIs was set up in Rhythm Software for every region across the country.
"Rhythm is an important part of our execution strategy. It is a core part of how we get things done. With Rhythm, hundreds of people know if they have good day or not because they know what their numbers are. "

-Joe Geraghty, COO and Chief People Officer, ImageFIRST
The Results
A Successful Exit: Calera Capital acquires majority stake in ImageFIRST
Over the 13 years, we have been working with ImageFIRST, they never waivered in their commitment to consider execution as a competitive advantage. The results show for themselves.
The results:
16% Compound Annual Growth Rate system-wide Since 2003
100% Budgeted Revenue Since 2015
95% Customer Retention over the last 5 years
Read the press release by Calera Capital.
"Rhythm is a professional tool that has helped us monitor the overall improvement of our business. It's better than spreadsheets and eliminates unnecessary paperwork."

– Gino Giannettino, General Manager, ImageFIRST
Read More Rhythm Success Stories

Technology
Achieves 180% new product growth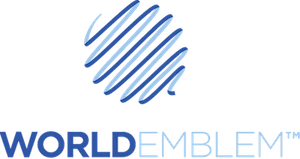 Manufacturing
Achieves 40% revenue growth
Financial Technology
Grew 40% every year for 8 years in a row
Bring your teams together and
be a leader who builds great companies
Book a demo call to see how you can amplify your success