The Case Study
The Business Problem
A better way to scale
Filipe Carreira is the President and COO of Voicebrook, a company that provides reporting and workflow automation solutions for Pathology labs. They have been a client of ours since 2013. Being long-time Rhythm users, strong execution is built into their DNA. As Voicebrook continued to grow they hit an inflection point and needed to develop a long-term strategy that provided a better way to scale.
In order to scale while increasing long-term customer value, Voicebrook had to:
Reimagine their core product
Convert their pricing to a subscription model
Reorganize their teams
The result?
75% of their revenue was converted to the new pricing model while maintaining their highest employee retention at 96%.
How Rhythm Helped
A system for different departments to work together seamlessly
"Rhythm has helped us re-build our core product and convert to a subscription model," Fil said.
Voicebrook had to re-build their main product offering, change their pricing model, and do a complete re-org. How did they manage to do all three at the same time while still providing consistent customer value?
Consistency required a lot of different departments to work together seamlessly. Rhythm kept them connected.
The executive team could easily track all the different elements on the new product and new subscription model
The sales/marketing team and delivery/product teams stayed aligned via cross-functional dashboards with clear KPIs and Goals
Their teams were able to absorb changes and adjust quickly by using collaborating comments in the Rhythm software
In addition to the focus on their growth strategy, a core set of KPIs and goals that drove their daily business continued to be reviewed every week.
"Rhythm helps bring everything together in one place for me to have true transparency across different business units. Personally, without it, I'd be lost because there are too many things to track."

– Filipe Carreira, President & COO, Voicebrook
The Results
New Product Sales Up 180%
Over the 7 years we've been working with Voicebrook their commitment to execution excellence allows them to grow with confidence.
The results:
180% growth in new product bookings
75% of revenue converted to the new subscription model
96% employee retention rate maintained
"Rhythm helped us to inspire people to do what they do because they understand how it connects to our strategy."

-Ross Weinstein, CEO, Voicebrook
Read More Rhythm Success Stories

Healthcare
Achieves 100% alignment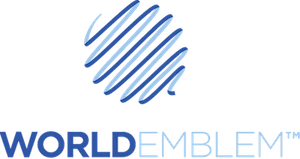 Manufacturing
Achieves 40% revenue growth
Financial Technology
Grew 40% every year for 8 years in a row
Bring your teams together and
be a leader who builds great companies
Book a demo call to see how you can amplify your success