Rhythm Has the Tools and Support to Drive Your Company's Future Growth

Long Term Planning with Winning Moves
An easy way to evaluate and rank your top moves for the next 3-5 years.

CEO Dashboards for Total Visibility
Real time view to see how well your strategy is being executed.

Expert CEO & Strategy Support
Quarterly conversations from your dedicated consultant to make strategy & execution breakthroughs.
Easily rank and determine the right moves that drive growth

.

Knowing which strategic initiatives will grow the business is critical. You need the right process and tools to determine the moves to generate revenue growth.

The Rhythm System provides the ability to evaluate and rank your top ideas for driving revenue and profitability in the next 3-5 years.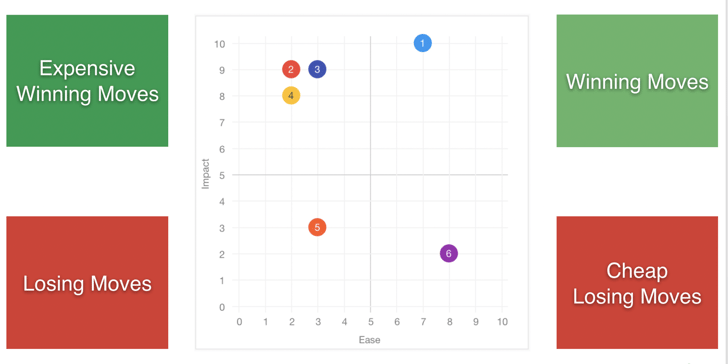 CEO strategy dashboards let you drill down to see how well your strategy is working.
CEOs can view the company's strategy and all related departmental initiatives in one snapshot. Visual red-yellow-green dashboards provide the CEO and executive team total visibility to see any problem areas, drill down to understand the root cause of problems, and mobilize the necessary resources to fix the problems quickly.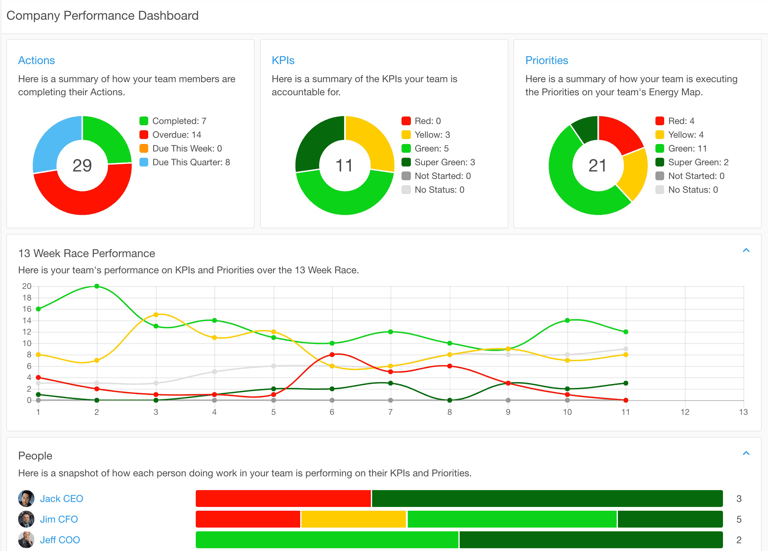 CEO and strategy support from our experts.
Our strategy and execution experts have helped facilitate over 3,000 plans and helped to implement over 500,000 growth priorities with middle market growth companies. We have seen a lot of plans play out and know how to make sure yours is a winning plan that will help you hit or exceed your numbers. Furthermore, we have helped our clients develop the right execution habits, facilitate change management and build accountable teams that achieve predictable growth results year after year.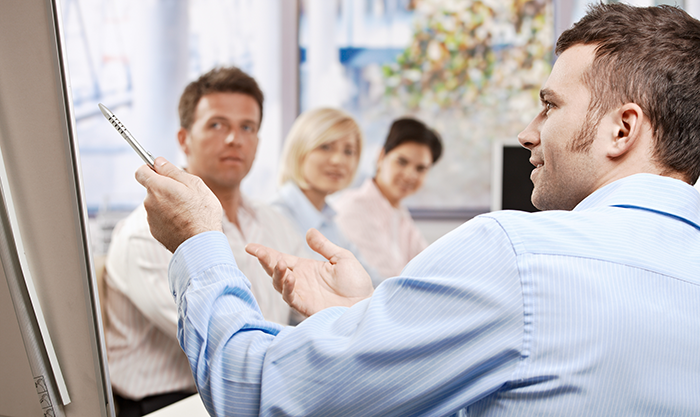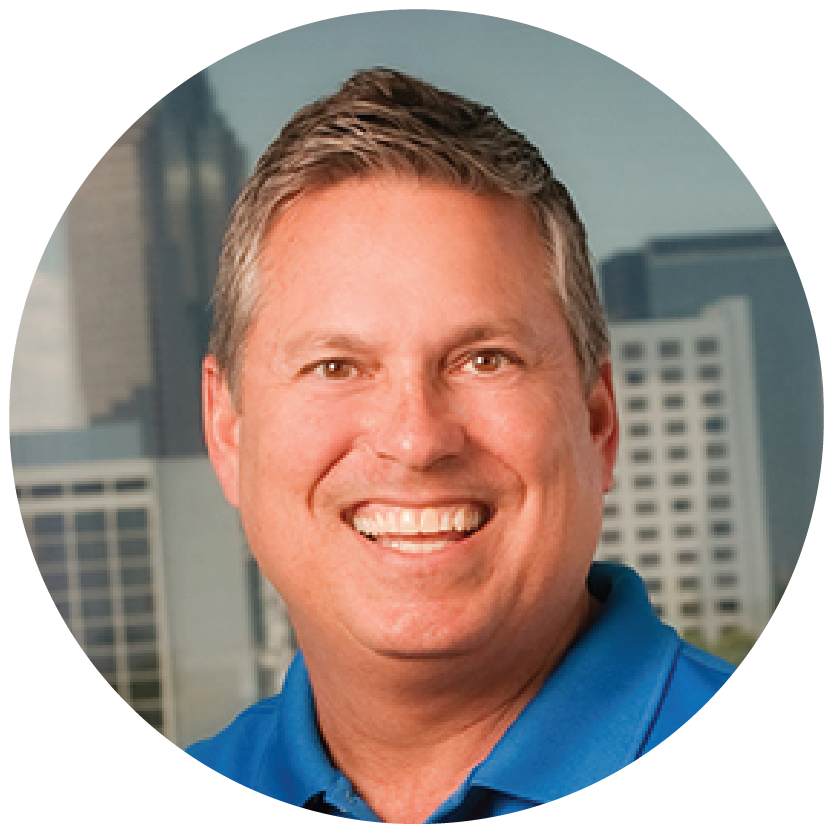 "If I were on a desert island and could only have one people management tool, it would be Rhythm because it enables us to connect our 10-year strategy all the way down to our week execution."
Todd Cunningham, SVP Talent, AvidXchange