In a previous job, I used to come into work every day with no clue what I was going to work on. There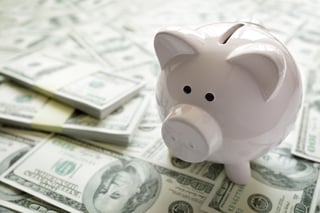 would be some days where the whole company would be running around like crazy putting out fire after fire, staying late, stressing about unexpected projects and deadlines. And, there would be some days where I would catch up on paperwork and filing, linger with coworkers over a long lunch break, and basically wait around for something to do. Everyone had a day job that we managed to get done, but we also had no idea what the priorities or longer-term growth goals were for the company. We didn't know the plan, and we couldn't prioritize our time effectively or ensure that we were working on what was most important on any given day.
Not surprisingly, there was a lot of drama, significant turnover on the team, customer and stakeholder dissatisfaction, and turmoil in the business. According to the Society for Human Resource Management, depending on the size of the company, poor communication to and between employees costs an average of $240,000 (for companies with 100 employees) to an average of $62.4 million (for companies with 100,000 employees) per year. Both in terms of employee engagement and the bottom line, lack of clear communication is a costly problem to have.
Without a clearly communicated plan, it is impossible to maximize your team's productivity and get the most out of those payroll checks you are cutting every month or every week. Every one of your department leaders and team members should know what to do every day. When your company is smaller, communication is easier - with fewer people, you can usually manage to get in the same room and get on the same page. But, for growing mid-market companies who often have many locations or remote teams, communication becomes even more challenging.
Here are some ways that you can overcome communication challenges and help everyone in the company know what to do:
Start with a Plan. Every quarter, your executive team should meet for one or two days and figure out the main thing or theme, targets, and top priorities for the company are for the quarter. Your quarterly priorities should align to achieve your annual plan and longer term strategic goals.
Test the Plan. Your plan should pass four tests: Financial, Focus, Energy, and Accountability. If you complete this step, you'll have confidence that you've got the right people working on the right priorities, and they will have clarity around exactly what they need to do this quarter with clear success criteria.
Cascade the Plan. After your executive team has their quarterly planning session, each of your departments or cross-functional teams should meet and have their own planning session. You want to clearly communicate the plan for the company and have each team determine what their top priorities are for the quarter that will support the company's plan.
Communicate the Plan. After this planning process is over, share the company and departmental plans with everyone in the company. Each person should understand where you're going, and each person in the company should be able to clearly communicate what they are working on that will move your plan for the quarter forward.
Keep the Plan Visible. Put your quarterly priorities on a visible dashboard so that it is front and center. Telling the team the plan once doesn't always make it stick. But, keeping a visible dashboard where your team can see the plan and how the execution of the plan is going throughout the quarter will ensure that the team won't forget about it.
Ask a Daily Question. Turn your theme or main thing for the quarter into a question. On your daily huddles or as you interact with team members throughout the quarter, ask them the question. For example, if your theme is "WOW! Customer Experience," you can ask your direct reports what they are doing/have done today to make a customer say "Wow!"
Collaborate & Make Adjustments. As you are doing the work on the plan, things change… unexpected circumstances or obstacles come up. Meet with your team every week to talk about plan adjustments that need to be made to achieve the plan. You don't want to get to the end of the quarter and learn that your team didn't get the plan done. You want to know about and solve problems as they come up throughout the quarter to keep the plan on track. Using a tool like Rhythm software, you can improve communication even more by collaborating with the team in real time as you are working on priorities together.

If you follow these steps, your team will clearly understand what they need to be working on, and you'll have confidence that you're getting a good return on payroll and is how to win the talent war. If we had done this at my old company, I would have been able to manage my time so that once my day job was done, I could be working on the company's top priorities for the quarter instead of scrolling through my social media feeds waiting for someone to give me a project.
Photo Credit: iStock by Getty Images
Photo Credit: iStock by Getty Images