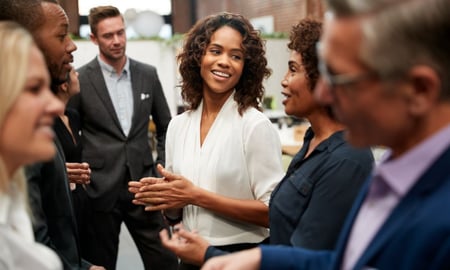 I'm Ted Skinner, a consultant with Rhythm Systems, and I'd like to share an insightful experience from a coaching engagement with a middle market client from several years ago that has stuck in my mind. This story demonstrates the transformative impact of honesty and transparency on team dynamics and performance.
As I was coaching this client, I noticed that one of their team members, we will call her Jane, needed to catch up on her project. Despite her best efforts, unforeseen challenges had thrown her off course, and it was evident that she needed help to get back on track. Jane had grown frustrated and had admitted that she was a little behind (or yellow) but had yet to voice her concerns about the magnitude of adjustments needed.
How to Lead with Transparency
In a team meeting, Jane courageously chose to be transparent about her situation. She admitted she was "red" on the project, signaling that it was off track and required immediate attention. I believe Jane's willingness to be open and honest about her struggles was a commendable act that should be highlighted. Due to the weekly meeting coaching, they had received from the team at Rhythm Systems, the entire team knew how to respond.
Recognizing the value of honesty and transparency, the team sprang into action. We gathered together and utilized our Rhythm Systems software dashboard to review the annual and quarterly plans to ensure that we were working on a project that was still connected to our strategic objectives. This comprehensive review allowed us to identify the necessary adjustments to support Jane.


How to Lead with Communication
The team worked closely to reallocate resources, adjust priorities, and brainstorm solutions to Jane's challenges. As a result, not only was Jane able to get her project back on track, but the entire team also gained a renewed sense of unity and purpose. It's okay to admit when things are off track; it isn't a reflection on the person - it is a reflection on the project. If there are repeated performance issues, you have a different problem that should be discussed in a one-on-one meeting.
I cannot stress enough the importance of fostering a work environment where team members feel comfortable being honest and transparent about their struggles. Doing so can create a culture that values collaboration, innovation, and problem-solving. Ultimately, this environment leads to stronger teams and better overall performance.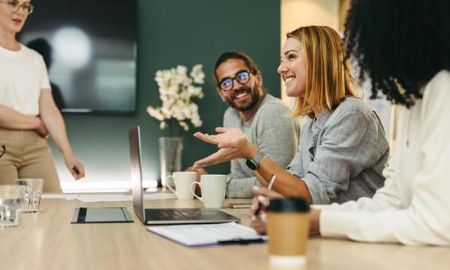 Strategic Business Framework
I encourage all teams and executives to embrace honesty and transparency as cornerstones of their workplace culture. By leveraging tools like the Rhythm Systems software dashboard and promoting open communication, we can unlock the full potential of our teams and achieve lasting success. Be brave as a leader and stand up in your next meeting when you have a project behind schedule to give your team the gift of red.
Best Regards,
Learn more about the power of honesty and transparency in team dynamics from these articles:
Photo Credit: iStock by Getty Images