I have to share a funny story. A couple of weeks ago my wife placed a copy of a New York Times article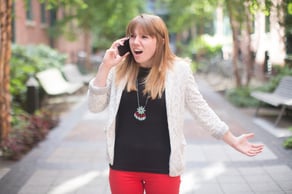 by Daniel Goleman on Emotional Intelligence on my desk. Now the funny thing is, we have both taken the surveys, me several times, and we both have very high scores. But, I think she is feeling like I need a refresher, and I probably do. With that, let me share the key points Mr. Goelman points out in his article along with a few of my own.
Here is a short list of competencies you must have to be a successful leader:
A great leader must have knowledge, intelligence and vision but also must have the ability to identify and monitor emotions while managing relationships. Managing your emotional intelligence is not always easy, but if you are committed, it is something you can improve upon over time. Unlike IQ, we can increase our EI with effort, awareness and time.
If you have not taken an emotional intelligence survey, I encourage you to do so. I always find the results very interesting, and the better surveys give you suggestions on how to improve.
Good luck and lead well, Alan
Photo Credit: iStock by Getty Images