The holidays are just around the corner and everyone is hustling to wrap things up before some well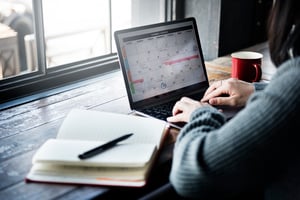 deserved time off. Did your team have all of the key meetings needed this year? Or did you find yourself scrambling to find dates and times that worked around your team's busy schedules? Or, even worse, did you miss one completely? Creating a visible schedule of key meetings is an easy and effective way to get your team aligned, focused and moving to the same beat.
Here are some tips that could help:
Determine key meetings that cannot be missed. Think through the key meetings and events that you want your team to know are very important, and write them down. Ask yourself, "What strategic, operational and even culturally focused events are critical to the success of the company that should not be missed?"
Set dates that your team can remember. Now that you have selected your key meetings, it is time to put them on the calendar. I have found it very effective to select dates in terms of days of the week, month or quarter. For example: 1st Thursday of month or quarter. You will begin to create a rhythmic cycle that your team can easily remember and attendance will become second nature to everyone. You will begin to see your team schedule their time off or client meetings around the meetings that matter to you the most.
Communicate the schedule. If you are setting these dates for the first time, your team will respond really well if you explain WHY it's important for the full team to be there. You and your team must be fully aligned, emotionally bought-in and committed to the schedule.
Stick to the schedule. You have laid the groundwork and your team is now ready to rock and roll. The key is to be diligent and stick to the schedule. Adjust the schedule only as a last option. When you do have to adjust the schedule, the trick is to communicate the change as soon as possible and express your sincere desire to get right back on the regular rhythm. Your team will understand and rally behind you.
This is a great example of how a little structure can set you free.
Want to learn more about Quarterly Planning? Check out these additional quarterly planning resources:
Value of Outside Facilitation for Quarterly and Annual Planning
EOS Rocks: Quarterly Rocks to Align Your Organization (Infographic)
The Anatomy of a Great Quarterly Plan (Infographic)
Lean Quarterly Planning: How Complex Companies Drive Out Waste
10 Tips for a Successful Quarterly Planning Session (Video)
How to Choose the Right Priorities During Your Quarterly Planning Session
Photo Credit: iStock by Getty Images
This blog was updated on December, 16, 2020
Photo Credit: iStock by Getty Images