How To Run Effective Weekly Staff Meetings with Team Meeting Agenda
In this comprehensive weekly team meeting guide:
Weekly Meetings Features From Rhythm Systems
Spend 80% of Your Time Solving Problems at Weekly Meetings
Meeting & KPI Dashboards for Team Accountability and Clarity
Increase Visibility with Cross-Functional Priorities and Goals
Real-Time In Context Collaboration
Weekly Meeting Agenda Driven by Strategy
Your weekly staff meeting should drive team accountability and engage your department to focus on working on solutions rather than spending the time giving status updates.
Avoid being blindsided by missed priorities and Key Performance Indicators (KPIs-the most valuable metrics that drive the overall growth of your company) by using the collective intelligence of your team to make critical adjustments during the quarter to achieve success and have a little fun along the way. If every meeting feels like a formal meeting (like a board meeting) it might make it extremely difficult to have effective staff meetings as the environment might not be as collaborative if it doesn't align with your company culture. The team meeting format will go a long way in developing a high-performance culture.
Weekly team meetings are a key part of an overall strategic meeting rhythm
that helps grow a company toward excellence and is important in executing your 90-day execution ready quarterly plan and its quarterly rocks. Your strategic annual plan

is important, but the degree to which you can up the ante on the output of your Weekly Staff Meetings is the degree to which you can build a great organization. The great thing about Rhythm's patented software is that it creates weekly meeting agendas for every person (and team) tied directly to the company's growth initiatives. This keeps your entire organization on track and increases your Return on Payroll each and every week. The key to running an effective weekly meeting is to have the right weekly team meeting agenda.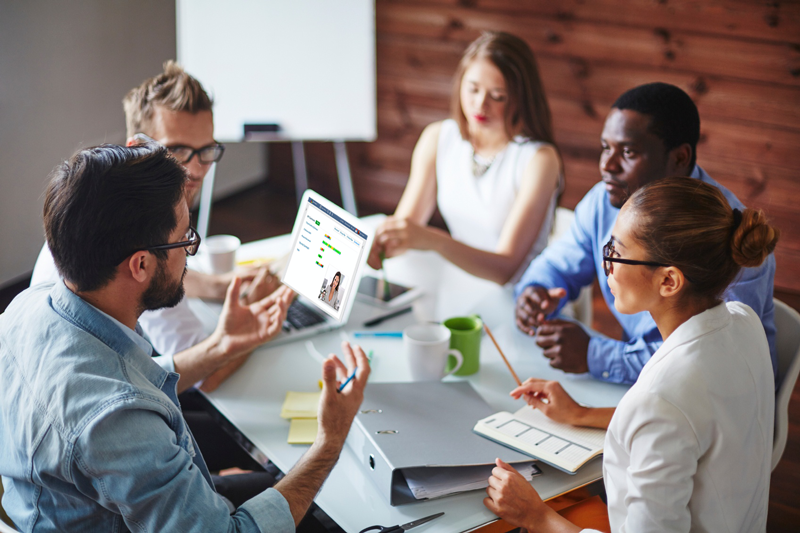 Take your weekly staff meetings to the next level.
Learn how our software can help you team execute better weekly meetings.