No matter the market or the economy, you should always be asking your team to re-assess your Brand Promise and its sales tactics, and focus on spreading new approaches throughout your sales system. Here is one question to answer: "How do we ensure that customers create room in their budgets for our product or service?" Answer? Find the pain.
If only the contestants on Chopped, a cooking competition on TV, had learned this lesson. In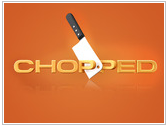 one episode, the judges eliminated a chef who created a dish that looked so elegant it was photo-worthy. Instead, they chose one that offered a medley of flavors with poor presentation. Presentation was clearly not the judges' "pain."
In the same episode, a contestant chef was jilted when one judge said the dish should have more salt. She replied, "I'm conscious of creating healthy meals." Healthy meals appear to play no role in the judges' evaluation; it was not their "pain."
This got me thinking how similar the contestants are to business owners that have hit a sales ceiling. Why, with a $10,000 prize at stake, didn't the contestants determine what judges (read that as customers) cared about most? I wonder, did they watch any prior shows and listen to the judges' advice and the reasons for their choices? Did they consider that there might be a winning strategy – a formula – that would improve their chances to win?
Just like the Chopped judges, your customers buy from you on their terms, not yours. And for that reason, finding your customers' pain should be part of your winning strategy or formula to develop a brand promise.
Ask your team these questions: What is the one issue or situation that keeps our customer up at night? Is there an area of need that is being ignored or ineffectively addressed by existing competitors, processes or systems? What's our competition not willing to do that customers (in our market/industry) need? What do our customers hate about our industry, products, or services that we can solve?
Your answers should lead you to a Brand Promise that you are uniquely qualified to deliver – and, that attracts your core customer by addressing their needs (not wants). Once satisfied with the answers. educate both your customer service and sales teams on your marketing message as well as key activities/deliverables. And, finally, agree on how you will measure progress.
Companies that are agile enough to change their products, offerings, and the accompanying Brand Promise as needed, are the winners in this economy. You can succeed by tying your brand promise to this 'keep you up at night' customer situation. In short, the process begins with a customer's problems rather than what you are selling. And, the question I often hear is how to shift organization alignment and focus to brand promise. Here are 4 actions to help:
Action steps to turn your Brand Promise into a Winning Move:
1. Brainstorm issues that are facing your customer base (or one particular customer) right now. In addition to your senior or executive team, utilize anyone in your organization that might have input from customers (accounts receivables, help desk, technology group, sales team, etc.).
2. Can you address the identified concern with your current product/service offerings? Is there a way to initiate key activities that will prepare you for backing up your brand promise?
3. If not, how can you get started on revising your offerings? Can you create annual or quarterly priorities to move your team in this new direction?
4. Begin to formulate your "Brand Promise" selling tactics. Write some notes highlighting the issue that is keeping your customer up at night along with the "cure" that you offer. Script your sales people and customer support. Make sure operations understands the Brand Promise and determines best practices to achieve it. And finally, set key performance indicators (KPIs) to measure success.
Follow through on these four steps and you'll soon discover that your Brand Promise Can Be a Winning Move!
Photo Credit: iStock by Getty Images