Tue, May 2, 2023 @ 12:39 PM
Rhythm Systems' Inaugural C

lient Awards at the Breakthrough Conference!
On April 26, we hosted the first Rhythm Systems Breakthrough Client Awards at the Breakthrough Conference in Charlotte, NC, and honored some of our most outstanding clients.
We have had the privilege of working with a wide range of companies across various industries. Our clients are the driving force behind everything we do, and we are delighted to have the opportunity to celebrate their successes and achievements.
Recognition is a crucial component of a successful strategy execution program, and we are proud to showcase the successes of our clients. So, without further ado, let's continue to celebrate the winners!
We are excited to officially add two awards to our Rhythm Breakthrough Conference this year which are the Dr. V. Rhythm CEO of the Year Award and the CEO of the Year Award. These both honor outstanding leaders and companies who have demonstrated exceptional vision, strategy, and execution in their roles.
Dr. V. Rhythm CEO of the Year Award
Meet Dr. V
The Dr. V. Rhythm CEO of the Year Award was created this year to honor the legacy of Dr. Stephen Vogt, CEO of BioPlus.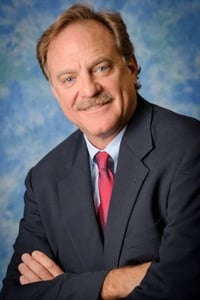 Dr. Vogt (aka Dr. V) was a remarkable individual and founder of BioPlus and made significant contributions to the field of specialty pharmacy and leadership and authored a weekly specialty pharmacy blog.
Dr. V's impact on the Pharmacy industry was immense, and his work at BioPlus helped to establish the company as a leader in the field. His contributions to the field will be remembered for years to come.
How is the winner selected for the Dr.V Rhythm CEO of the Year Award?
The Dr. V. Rhythm CEO of the Year Award will recognize the outstanding achievements of a CEO who has made a significant impact on their company. It is our hope that this award will inspire future generations of leaders to emulate Dr. V's passion for excellence and dedication to innovation.
This award will recognize excellence and inspire innovation. Moving forward, we will always remember the legacy of Dr. V and his contributions to BioPlus. He was a special person to everyone who met him, and his memory will continue to inspire us as we strive to create a brighter future for clients everywhere.
CEO of the Year Award Winner
The CEO of the Year award celebrates hard work and, in particular, recognizes exceptional leadership, high performance, and growth, among other qualities.
One such individual who embodies these qualities is David Mellon, a CEO at Grudéns who has demonstrated exceptional leadership skills and a disciplined approach to business execution.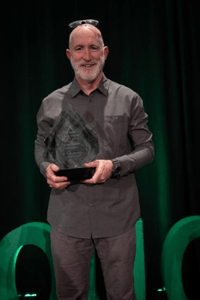 Like Dr. V, David has consistently followed the Rhythm methodology and practices that have helped him achieve success. He has a disciplined approach to his quarterly reviews, investing in coaching, facilitation, and plan reviews to ensure that his company is consistently on track and achieving its goals.
David has also been an avid user of Rhythm software, using it across multiple companies, including Simms and Avex. This software has helped him to streamline his business processes, improve execution, and achieve significant growth. By following the Rhythm methodology, David has been able to achieve outstanding results, and his dedication to excellence is an inspiration to us all.
Recognizing outstanding individuals like David celebrates the very best in leadership and business execution.
David is a role model for others, demonstrating what is possible with hard work, dedication, and a disciplined approach to execution. He inspires others to follow in his footsteps, achieving outstanding results and driving the industry forward. With leaders like David at the helm, the future looks very bright indeed!
Company of the Year Award Winner
The company that has managed to stand out and earn the title of 2023's Company of the Year is BioPlus Specialty Pharmacy. They are a leading specialty pharmaceutical company, which has been recognized for its exceptional planning and execution processes, which have led to outstanding results.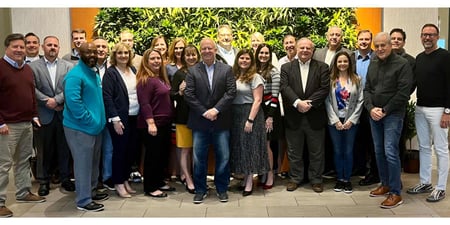 BioPlus has been a client of Rhythm Systems for over ten years, during which time they have documented over 40 quarters of execution plans using the Rhythm Software. This alone is an impressive feat, demonstrating their commitment to planning and executing strategies that will help them achieve their goals. With 100 users and 17 teams, BioPlus has consistently shown up for planning sessions without missing a single one since Q1 of 2012.
What truly sets BioPlus apart, however, is its excellent plan review process, facilitated by their RSM Tiffany Chepul. By consistently reviewing their plans and making adjustments as needed, BioPlus has been able to stay on track and achieve its goals time and time again. Over the years, they have set a total of 12,592 goals, including KPIs and priorities, and they have consistently met or exceeded them.
All of these factors have culminated in the impressive results that BioPlus has achieved. Their commitment to planning and execution has allowed them to stay ahead of their competition, and they have become a shining example of what can be achieved when a company truly commits to its goals.
BioPlus's dedication to planning and execution, along with its excellent plan review process and commitment to meeting its goals, has set it apart from competitors and allowed them to achieve great success.
BioPlus is an inspiration to others and shows what is truly possible when a company is committed to excellence!
Catch up on information about 2023's Breakthrough Conference!