Think back to the fall when most of you created your plans and goals for the year. There was so much uncertainty about whether the economy was going into a recession, would the supply chain improve, or would world and social events impact your business.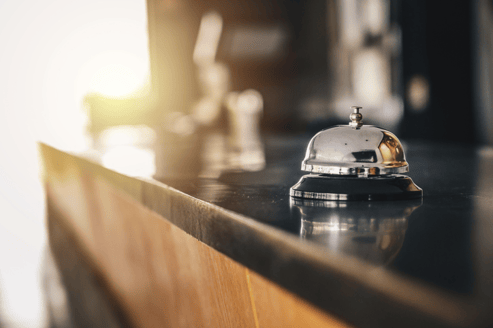 You did your best with the information you had to set goals for the year. Or maybe you skipped creating a plan for the year and kept a tight focus on what you needed to do in the next 90 days. You now know a lot more now than you did in the fall. Perhaps things are returning more to 'normal' for your company as more people are vaccinated. Alternatively, perhaps new challenges or opportunities have presented themselves that you never could have predicted or planned for six months ago.
That's why now is the perfect time to revisit your 2023 plans. Like making a
halftime locker room adjustment in sports
, your mid-year check-in on your annual goals is important every year. But this year, more than ever, you need to take the time to step back, look at your goals, consider what you know now that you didn't know when you wrote those goals, and make adjustments to achieve success.
Back to my earlier analogy: it's not exactly like halftime in sports—you might not be able to change quarterbacks or have to worry about replacing lost electrolytes. You don't have to come up with a clever new play to call or make a big speech to fire up the team, but you should be looking hard at what's working, what's not, what you're learning, and where you may need to pivot for the second half of the year.
Revisit your theme for the year. Does it still resonate? Is it still the right focus for the team, and are they still motivated by it?

Review each Annual Initiative and Target. What progress have you made so far? Where are you year-to-date on the goal? Were you too cautious or too ambitious with your success criteria knowing what you now know? Do all of the goals still apply?

Agree on what's next. If you've re-calibrated your goals and validated your success criteria, what needs to happen to finish strong at the end of the year? What are the most important things to focus on for the next 90 days to get you in the best position for Q4?
Notice the language I'm using is around pivoting, adjusting, or recalibrating your plan - I'm not suggesting you throw it out the window entirely. Usually, your plans are at least directionally accurate, and you can adjust them to ensure the team is motivated to perform their best and not demoralized by an entirely unachievable goal or coasting to hit a number they could easily double if the bar were raised. Do what makes sense for your company. If you look at the plan you set in the fall, and none of it makes sense now, maybe you do have to go back to the drawing board to have a plan that works for you and puts you on the path to achieving your longer-term strategic initiatives.
If you need help navigating your mid-year adjustments, you're not alone. Many of our clients who facilitate their own
quarterly planning
sessions most of the time bring in an expert facilitator twice a year—once to set the annual plan and once to do the mid-year session. After all, you've got your eye on what's happening on the field, your team's performance and what your competition is up to; let us worry about the x's and o's of a great halftime planning session.
Photo Credit: iStock by Getty Images