A recent survey from SHRM found, "Work-related concerns left more than 40 percent of employees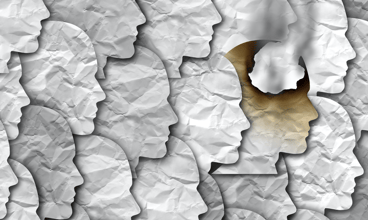 feeling hopeless, burned out or exhausted as they grapple with lives altered by COVID-19." The survey found that younger workers (Generation Z) and women were more likely to report symptoms of depression, and only 7% of those experiencing symptoms had reached out to a mental health professional for help. As a leader in your company, your team's mental health should be a top concern; your company can't emerge from this crisis strong and ready for the future without a team that's mentally fit.
The CDC lists the following common work-related factors that add to stress:
Concern about the risk of being exposed to the virus at work
Taking care of personal and family needs while working
Managing a different workload
Lack of access to the tools and equipment needed to perform your job
Feelings that you are not contributing enough to work or guilt about not being on the frontline
Uncertainty about the future of your workplace and/or employment
Learning new communication tools and dealing with technical difficulties
Adapting to a different workspace and/or work schedule
You may not be able to help with all of the uncertainty and stress your team members may be experiencing, but you can leverage a tool in your toolkit to help the team manage the work-related aspects of pandemic induced stress.
Here are some ways to improve team mental health with your weekly meeting:
Stick to it. Following your regular routine—including having your weekly meetings, daily huddles, and other regular work meetings on the calendar—can help create a sense of order and control that will improve mental health and productivity. Don't ditch your meeting rhythms during uncertain times.
Keep it real. Provide your team with relevant updates and information; be transparent, don't sugarcoat the facts. Be informative while setting a tone that's calm and positive about the future.
Connect. If your team is still working remotely, mandate that everyone turns the camera on for your meeting. Seeing each other's faces over video conferencing can help team members feel more connected and less isolated. Use an icebreaker or activity to keep the meeting engaging and provide opportunities for the team to connect with each other.
Solve problems together. Stay focused on your business and the issues at hand. Solving problems together will keep the team focused on what they can control and remind them of the important work they do to help the company at this difficult time.
Celebrate together. Ensure you call out what's going well. Celebrate new sales, breakthrough ideas, or anything that's going well for the company. You can also use this time to celebrate people on the team who are taking care of themselves—encourage people to take breaks, spend time outside, Zoom Icebreakers and use vacation time for self-care.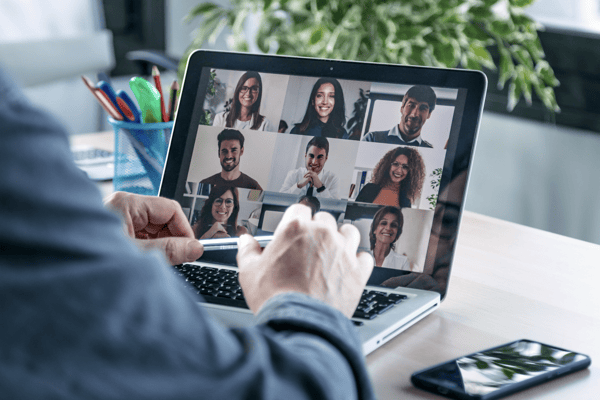 In addition to leveraging the time you have together in your meeting to communicate, encourage connection, and work together, be sure to watch for team members who may need one-on-one support. If you notice changes in mood or motivation, call the person to check in. You should also share resources for your team; inform people if you have mental health benefits, an EAP program, or even just links to resources like the ones listed below. Acknowledging that it is normal to feel overwhelmed, distracted, and stressed at this time can help your team members feel safer to ask for help or support they may need.
Here are some resources to share with your team:
As you watch for signs of distress on your team, remember to take care of yourself, as well. As a leader, you are carrying a heavy load during this time, and you must set a good example for your team of prioritizing self-care. Be sure to get enough sleep and exercise, spend time outside, take frequent daily breaks to stretch and move around, and foster your social connections. Unplug when you need a break from the news, and be sure to set limits on the times you work if you are working from home. Reach out to a mental health professional if you are struggling; most are offering telehealth or videoconferencing services that are highly effective. If you adequately deal with your own, you'll be much better positioned to help your team navigate stress.
Additional Rhythm Systems Meeting Resources:
How To Have Effective Weekly Staff Meetings (With Sample Agenda Template)
Download our weekly meeting agenda
Are You Having Weekly Meetings with Yourself?
Management Meeting Agenda: Make Your Management Meetings More Effective
8 Ways to Make Weekly Meetings Strategic vs. Tactical (Video)
Consider using Rhythm Software to run your weekly meeting, where the status and agenda are automatically created every week to keep you on track!
Photo credit: iStock by Getty Images
Photo Credit: iStock by Getty Images