At Rhythm Systems, we are huge fans of a simple tool called the Job Scorecard. It can be used in so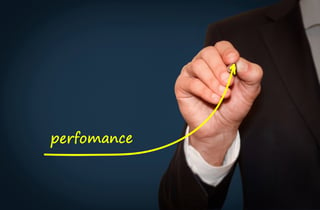 many extremely valuable ways to help you build a strong, accountable team of A Players. It does take some time to think about and document Job Scorecards for each role on your team, but that investment of time is worth it, especially if you follow these tips to use the Job Scorecard over time.
4 Ways to Use Job Scorecards

Using the Job Scorecard in concert with a tool such as a Rhythm dashboard packs a powerful punch - you have clear expectations and a visible way to track progress toward mutually agreed upon goals. Your team's performance is no secret, and you don't have to wait for annual reviews to provide feedback and make adjustments so that you can all be successful. And, if you and your team are successful, your company can do amazing things!
Photo Credit: iStock by Getty Images
Photo Credit: iStock by Getty Images