How much time, money, and energy are you wasting trying to sell to the wrong customers?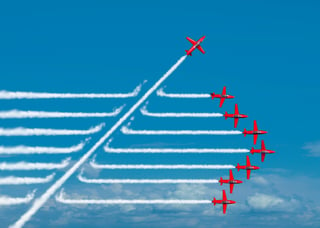 Determining who your core customer is and developing the right brand promise can really supercharge your sales engine.
We are gearing up for our annual Breakthrough Conference in Charlotte in October. This year's event promises to be even better than last. And last year was amazing, as so many of our attendees commented. We have several keynote sessions planned, from our own Patrick Thean and Cathy McCullough, one with Dr. Stephen Vogt from BioPlus, and one with Joseph Grenny, author of Crucial Conversations. Along with the keynotes, we have a great schedule of breakout sessions developed by our team and presented by our expert consultants.
I will be presenting a session titled Core Customer & Brand Promise: 2 High Impact Decisions to Fuel Your Sales Engine. I am putting a lot of effort into preparing for the session to ensure our participants learn a lot and walk with away with a head start and process to better define their core customer, unique offering, and brand promise.
If you are experiencing any of the following issues, this session will be worth your time:
Margins Declining

Sales Declining

Sales Conversion Low

Cost of Sales High

Cost to Service High

Value Proposition Wrong

Unpredictable Funnel
Here is what we are going to work on in the session:
Learn what a core customer is, how important it is to identify your clearly, and a step-by-step process to do so.

Understand the importance of developing an effective brand promise to fuel your sales engine.

Create a path of progress to validate who your core customer is and determine what you can uniquely offer that will lead to the creation of your brand promise.
"Get predictable leads and predictable sales by focusing on the right prospects and fine-tuning your processes & messaging" - Cindy Praeger
This will be a learning and working session, so get ready to roll up your sleeves and get started. We will provide tools and resources to continue your journey.
I hope this sneak preview got you excited to attend. I look forward to seeing you in Charlotte and guarantee you will have a great experience.
Very best, Alan
Looking for more resources on Core Customer and Brand Promise? Check out these related posts:
Define Your Core Customer to Develop a Winning Brand Promise (Video)
Who Is Your Core Customer? (Video)
Are Your Customers Happy? 8 Customer KPI Examples
Execute for Your Core Customer
Interested
Photo Credit: iStock by Getty Images