Travel is an important function to many businesses. It does not matter how much technology and virtual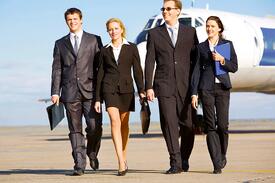 meetings bring us closer together, sometimes there is nothing that can replace a face-to-face meeting for getting things done. Many executives consider it a necessary evil, as it is expensive, time consuming and often times very frustrating.
Having lived on the road for quite some time, I have compiled a list of five of my best travel tips.
Hopefully these tips and the ones we shared last week will help you have a better travel experience the next time that you are called on to hit the road. Remember that no matter how much planning and preparation you do, you can't cover every circumstance so you have to roll with the punches as they come up. Try your best to keep your wits about you as getting mad and upset can only be counterproductive, although it is certainly the easiest thing to do!
Photo Credit: iStock by Getty Images