Recent research conducted confirms that podcasts are getting more and more popular, with 26% of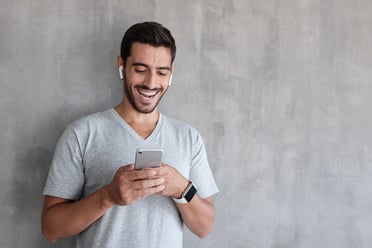 people in the US listening at least every month. Most listen on a mobile device at home. On average, most podcast listeners are affluent and educated. But with over 630,000 choices out there, how do you know what to listen to? Admittedly, there's a lot out there for people interested in politics, news junkies, sports fanatics, pop culture buffs and true crime story addicts, but there are also a lot of great podcasts perfect for business leaders.
Last year, I put together a list of top podcasts for CEOs, and I've got an updated list of recommendations for 2019 to help you keep up with trends and stay sharp.
Here are 7 Can't-Miss Podcasts for CEOs:
As always, I'd love to hear from you about what you are listening to. Leave a comment with your favorite podcast! Want to hear about another topic you had in mind? Fill out this 6 question survey and let us know!
If you enjoyed this post, here are some others you may like:
How CEOs Grow Accountable Leaders & Teams [Video]
How to Manage Your Time Effectively as a CEO [Infographic]
Employee KPI Examples: How to Measure What You Want to Move
Leadership Accountability: The Five C's of Team Accountability
Strategic vs. Tactical Leaders: Which Are You? [Video]
11 Books Every CEO Should Read
Daily Routines of Successful CEOs [Infographic]
Photo Credit: iStock by Getty Images
Photo Credit: iStock by Getty Images