Fall is upon us. School is back in session, the leaves are beginning to turn, the air is crisp, Pumpkin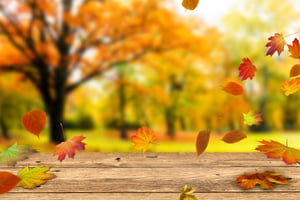 Spice Lattes are back at Starbucks… and many, many Executive Teams are gathering in conference rooms for the yearly ritual of Annual Planning. In many cases they are clearing their schedules for two full days, traveling to a different location, and spending hours preparing ahead of time for this important event. Why is this such an important ritual?
According to an article in McKinsey Quarterly, "For those working in the overwhelming majority of corporations, the annual planning process plays an essential role. In addition to formulating at least some elements of a company's strategy, the process results in a budget, which establishes the resource allocation map for the coming 12 to 18 months; sets financial and operating targets, often used to determine compensation metrics and to provide guidance for financial markets; and aligns the management team on its strategic priorities."
To make this important process as effective as possible, your team must have discipline. You must spend the time to prepare well, prioritize the key discussions you must have to make the right decisions, and commit to leaving your session with a focused, execution-ready plan for the year and for the quarter.
In fact, the McKinsey article references the failure to execute strategy as a key problem with most annual planning processes:
In the end, many companies fail to execute the chosen strategy. More than a quarter of our survey respondents said that their companies had plans but no execution path. Forty-five percent reported that planning processes failed to track the execution of strategic initiatives. All this suggests that putting in place a system to measure and monitor their progress can greatly enhance the impact of the planning process.
Here's what you need for a Focused, Execution-Ready Annual Plan:
While you may not have the discipline to avoid the onslaught of Halloween candy and holiday sweets, following our annual planning process will improve the changes that you have the discipline to be successful in achieving your business plan for next year.
Looking for more Annual Planning information to help get you started? Check out our additional resources:
Annual Planning: 9 Tips to Focus & Align Your Team with a Great Plan
Annual Planning Playbook: 5 Steps to Create a Winning Annual Plan
How CEOs Can Avoid High-Cost Mistakes in Annual Planning
Best Practices for Annual Planning
How to Conduct an Annual Planning Meeting
Rhythm Systems Annual Planning Resource Center
Photo Credit: iStock by Getty Images
Photo Credit: iStock by Getty Images