Alignment can be elusive for even the smallest start-up companies, never mind mid-market companies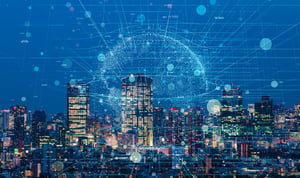 that have multiple divisions, departments, or business units, different locations, new acquisitions, or remote employees. The more successful you are in growing your company, the more complex your organization becomes, and the more challenging it is to communicate effectively and attain alignment. And, as the CEO, aligning your company to succeed starts with you. You need to have a company alignment strategy so that all levels of the organization know what is expected of them. According to an article in Harvard Business Review by Oxford University's Jonathan Trevor and Barry Varcoe, "Large, diversified, and geographically dispersed enterprises, in whichever sectors they compete, require the greatest amount of strategic effort by their leadership to be aligned."

What do I mean by alignment? An article in IndustryWeek quotes Fred Smith, Chairman of Federal Express, as saying "Alignment is the essence of management," and goes on to say that "Alignment reflects an active ownership on the part of team members, not simply the absence of disagreement… Alignment is an agreement on the goals of the organization and on the process of allocating resources to achieve these goals." The HBR article I mentioned earlier describes alignment in this way: winning through a tightly managed enterprise value chain that connects an enterprise's purpose (what we do and why we do it) to its business strategy (what we are trying to win at to fulfill our purpose), organizational capability (what we need to be good at to win), resource architecture (what makes us good), and, finally, management systems (what delivers the winning performance we need).
To break it down more simply, here are 4 main types of alignment that are important in any organization:
Strategic Alignment - the company's goals and efforts should be aligned to achieve the company's long-term strategy and purpose. Your 3-5 year plan should get you closer to your BHAG, for example.
Personal Alignment - the company's employees should be aligned to the company's culture. Each hire should be a good Core Values fit in addition to a good performer, and should be committed to achieving the company's Core Purpose. The employee needs to understand their part in the company's strategic vision for complete company alignment.
Vertical Alignment - departments and individual contributors should be working toward the company's goals. They need to understand and align their efforts to achieve them.
Horizontal Alignment - departments should be aligned with each other around how resources will be shared and which cross-functional projects are top priority.
All kinds of alignment are critical to your organization's success through all levels of the organization. Nevertheless, it is really challenging to align horizontally across teams/locations/departments AND vertically, from the top-level company strategy all the way down to each front-line employee. Each person needs to align his/her work to the company's goals, and your departments need to be aligned with one another so you don't create unintentional silos, miss cross-functional project milestones, or create competition for shared resources. The executive team needs to be aligned around the company's strategy and the right way to execute it. So how do you get your company to function as a well-oiled, fully aligned machine? The best way is to align employees with company goals and create a plan to execute it - from the executive team down to the customer service team and everyone in between.
Here's a CEO's roadmap to creating a fully aligned company
If it sounds like a lot of work, it is…. but it is worth it. Achieving alignment in your organization can have a powerful impact. IndustryWeek quotes Patrick Lencioni, author of The Five Dysfunctions of a Team, saying, "If you could get all the people in an organization rowing in the same direction, you could dominate any industry, in any market, against any competition, at any time."
See how Rhythm Systems cloud strategy execution software helps keep your company aligned and accountable.

Want more information on Remote Employees?
Take Our Team Accountability Assessment to see how your team stacks up.
Engaging Remote Employees Through Culture
How to Engage Remote Employees
Managing Remote Employees: 5 Best Practices
A Better Way to Manage Team Performance
5 Steps to Having a Productive Virtual Monthly Meeting
Company Alignment: The CEO's Roadmap to Organizational Bliss
Photo Credit: iStock by Getty Images