Wouldn't it be great to walk in the office on the first day of summer and tell your entire team to take the next 3 months off? While an extended vacation with sandy beaches and pina coladas might sound great in the moment, the dreaded "Summer Slump" could derail your Annual Plan, 3-5 Year Plan and even your BHAG.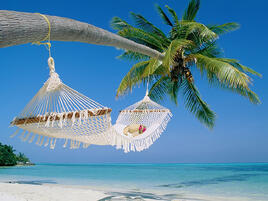 Here are a few things to do now, to keep Q3 productivity on track:
Schedule your Q3 Planning Session now and get a plan recorded before July 4th.

Revisit your Annual Plan during Q3 Planning. What has to happen in Q3 to keep you on track to Green?

Coordinate vacation dates for the exec team on a centralized calendar. Share the calendar at Q3 Planning so the team can respect each other's time off and plan accordingly.

Keep the number of Personal Priorities and their RYG criteria realistic in the context of how many weeks you have in the office. If you are planning to take a two week vacation, set realistic expectations as to how much you can take on in an 11-week quarter.

Stay connected through Weekly Meetings. If at all possible, do your Weekly Meeting Prep, regardless of whether or not you are able to attend the Weekly Meeting. The team should be able to see your statuses and read your Week-In-Sync Note - even if your priority for next week is to lay in a hammock on the beach! Use Rhythm Mobile (the iPad App) to make this even easier!
With some advanced planning, you and your team should be able to enjoy some summer fun without losing sight of your strategic plans. Now go book your Q3 Planning Session - and a plane ticket!