During the recent Fortune Leadership Summit, Brian Souza addressed the principles behind his new book, The Weekly Coaching Conversation.
The key learnings from Brian's work are twofold: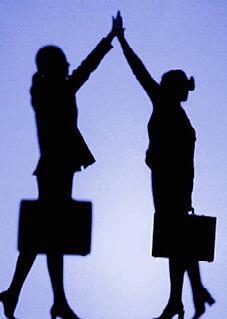 1. Managers should be Coaches.
The case Brian makes for redefining the role of a Manager to that of Coach is rooted in profound positive correlations between productivity and weekly individual performance executive coaching, commenting that a manager's "job is to coach and develop people."
2. Individual Accountability through individual weekly coaching discussions.
This idea revolves around a weekly meeting cadence to prioritize and promote focus and accountability within a constructive, developmental environment.
The discussion framework for holding "The Weekly Coaching Conversation" is an easy to remember acronym, FAR:
F = Focus: Shifting thoughts from results to process of achieving results
A = Accountability: Doing the things that need to be done
R = Reinforcement: Positive reinforcement and constructive feedback of desired behaviors
Bottom Line: The true measure and function of a manager is to move personal and organizational productivity forward, and personal performance coaching with a weekly cadence is the most effective way a manager can move this forward.