"Are you kidding me? Have a meeting every day! We already have way too many meetings. The last thing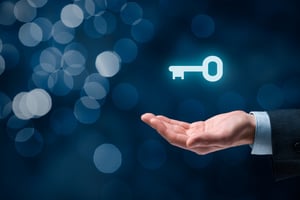 my team wants to do is add another morning huddle meeting..... every day."
Yep, that was me about 12 years ago when my coach, Dan Weston, suggested we implement the daily huddle meeting in my company. I was reluctant, but he made me promise to give it a try. My team was reluctant at first too, but in time, this became one of the most important rhythms in the company. And, not only did the executive team huddle, but the design team huddled, customer service and sales huddled, the engineers huddled and the front line supervisors huddled daily.
What we found was that taking ten minutes each morning to sync up, set priorities, and share cross-departmental information throughout the company saved us hours in wasted time, miscommunication and ad hoc meetings. On top of that, our pre-existing meetings became shorter and much more productive. We weren't waiting until one of the weekly team meetings to share little (and big) pieces of information across departments, so our response time was much faster, and our mid-week adjustments gave us a much better shot at hitting our goals.
And, a surprise benefit to the Daily Huddle meeting was that our team really got to know, understand and trust each other much better, and as a result, became a much healthier and more efficient team. Each day we would share a piece of good news, sometimes personal and sometimes business related, and hearing from each other daily gave us great insight into what was going on and important in every department. We had breakthrough after breakthrough in process improvements and cross-departmental communication to help us master the Rockefeller Habits, quarterly rocks and Key Performance Indicators.
If you aren't having a daily huddle meeting with your team, promise me you'll give it a try.
Here are a few tips to help you get started with your daily huddle meeting.
Stand up! Don't sit down and get comfortable. The huddle should be a quick, high-energy, fast-paced event. This is why daily huddles are often called stand up meetings, especially in the technology industry.
Keep it short. Your daily huddle should only last about 10 minutes, maybe a few minutes more if you have a large group. It's easy to get off track and bogged down in conversations and problem solving. The huddle is not the place for either of these, but it is your opportunity to grab the folks you need to speak with after the huddle or schedule a meeting to work on issues.
Stick to the agenda. Select a facilitator that can lead the group in a quick round of good news, have everyone share their number one priority for the day, call on someone to present one or two key daily metrics, and ask if anyone is stuck. That's all there is to it.
Start on time. The last thing you want to do is let a 10 minute meeting start 5 minutes late. That's a 50% increase in total time spent! We implemented a financial penalty for anyone not in the room the moment the clock struck 9:00 am. And, to make sure there was no controversy over whose watch was right, we bought an atomic clock to put on the wall.
Have fun, but keep it real. Our huddle became a joy. We looked forward to connecting with each other and sharing good news each morning, and we appreciated the discipline required to consider our # 1 priority for the day at the beginning of each day. We recognized a new level of team accountability that came along with sharing that priority publicly. This is all very positive, but don't miss out on the opportunity to share your stucks. Raising your hand and saying "I'm stuck" can be difficult at first and may require some encouragement, but the value in this is huge. And, sharing stucks is a sure sign of a healthy team.
Good luck on your journey to make the huddle meeting a big portion of scaling up your company.
Photo Credit: iStock by Getty Images
Editor's Note: This blog was originally published on May 29, 2013, and has been updated.
Want to learn more about Daily Huddle Meetings? Check out these additional resources:
Implement the Rockefeller Habits with Software
Daily Huddle: The Most Valuable 10 Minutes of Your Day
The Art of the Daily Huddle: Cascading Huddles
How to Keep Daily Huddles Useful (Infographic)