Payroll is one of the most important investments a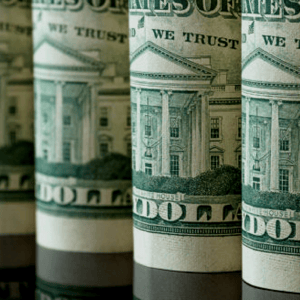 company can make. It's the lifeblood of a business, but it's also an area that can be significantly improved upon—especially when it comes to increasing return on payroll. With Rhythm Systems, we've made it possible to streamline and optimize your team's efficiency, ensuring that each employee is working towards your strategic goals and maximizing their productivity.
Increase Your Return on Payroll with Rhythm Systems Software
Rhythm Systems is a software and framework solution that helps you increase your return on payroll by increasing the efficiency of your entire team. It uses automation and data-driven processes to help you promote collaboration and drive better results from your workforce. At its core, Rhythm Systems provides an easy-to-use dashboard that gives you visibility into your team's performance and progress toward business goals and objectives. This makes it simple to identify areas of improvement, so you can adjust your strategy and ensure you're getting the best possible return on payroll.
The solution also helps to increase employee engagement, making it easier for them to understand their roles and how they contribute to the company's success. By tracking key performance metrics, Rhythm Systems can give you insights into how to motivate better and reward your team. This can help you retain the best talent and ensure everyone works towards the same goal.
Finally, Rhythm Systems helps reduce costs and productivity by automating processes and reducing manual labor. It can also provide insights into how to allocate your limited resources better, so you can ensure your payroll is being used most effectively.
At the end of the day, Rhythm Systems helps you get the most out of your payroll investment. Its comprehensive suite of features and data-driven processes makes it an invaluable tool for optimizing efficiency and increasing return on payroll. Try it today to see how it can help your business succeed.
In conclusion, the return on investment for employee payroll is worth it. It can lead to higher productivity, higher morale, and a better company culture that attracts top talent to help you win the talent war. Additionally, it helps reduce turnover rates, strengthens employee engagement and commitment to their job, and increases job satisfaction. Investing in your employees through payroll isn't only beneficial for them but also advantageous for you. Calculate the ROI correctly and ensure all your hard work pays off to the bottom line and your peace of mind.
The Power of Systems and People: Accountable Leaders and Teams leadership development program to improve team performance.
Take Our Team Accountability Assessment to see how your team stacks up.
Why You Need a Peak Performance Plan for Your A-Players
Accountability Definition in Management
Team Accountability Begins with Personal Accountability
How top CEOs Close the Strategy Execution Gap
Building Team Accountability: Job Scorecards
10 Signs of an Accountable Culture [Infographic]
Growing Team Accountability in Your Organization
Quick Tips for Building Accountability
5 Steps to Having an Accountability Discussion [Video]
Learn more about accountable leaders and teams.
Photo Credit: iStock by Getty Images