What is a huddle meeting? The daily huddle meeting has been common practice for many companies for ages. No matter your industry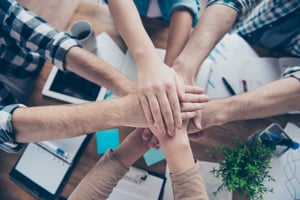 (manufacturing, healthcare, technology, etc.) or size, a daily team morning huddle can be a good idea to increase team alignment, communication, and productivity. According to an article in Inc magazine, huddles "keep companies focused on the same strategic goals, ensure timely answers to pressing questions, and enforce team accountability because everyone knows what everyone else is up to." The face-to-face (even if virtual) time every 24 hours keeps team members aligned and on task.
In theory, implementing a daily meeting with your team sounds simple. Establish some ground rules and stick to them. Typically, the rules include no problem-solving or rabbit holes, starting on time, and ending on time (no more than 15 minutes). Keeping this meeting short and sweet is essential to its effectiveness. Include the right people; if your organization is larger or more complex, cascade this habit to your departmental teams. Customize a simple daily huddle agenda so you are sharing only the essential information. Daily huddle questions can spark the discussions needed to ensure the team has a great day.
Daily Huddle Template:
Victories from Yesterday
Priorities for Today
Anything that has you Stuck?
Sounds simple enough, right? But, as we all know, the most straightforward ideas can sometimes present challenges in execution. So, I reached out to some of our clients who are successfully implementing daily huddle meetings in their companies to learn from them - why they are doing huddles, the most significant benefits they are seeing, and what their advice is for other leaders looking to do them, too. Many morning huddles are also called stand-up meetings, as all members stand (rather than sit) so they don't carry on too long. This daily scrum meeting can be a key component in your project management, especially if you have a remote team. Make sure you pick the right daily huddle questions for your team AND organization. See some of our favorite daily huddle examples below.
Service Industry Daily Huddle Example

ImageFIRST is an excellent example of how a larger company successfully executes daily huddles. They are the largest and fastest-growing provider of healthcare laundry services to medical practices throughout the continental United States and Puerto Rico. They've got 36 locations and over 600 trained associates - so they have much complexity in their business, but still find value in a simple tool like a daily huddle. I contacted Yoli Smith, the Regional HR Generalist based in Atlanta, to find out more.
Why a Daily Huddle?
Daily Huddles are part of the culture at ImageFIRST. It is our opportunity to get to know the associates, and to listen to their concerns, ideas, and opinions. It is one of the things that makes us different.
The Benefits:
The most significant benefit we've seen from Daily Huddles is that it builds trust among all associates.
Huddle Tips:
It is a HUGE commitment. Don't start them if you can't keep them going. Also, you need to define their purpose of them; otherwise, they can turn into something completely different.
Standing up in meetings can reduce your meeting times by up to 25% , keeping everyone streamlined and on their way towards hitting their goals.

Source: meetingnotes.com
Consumer Goods Daily Huddle Example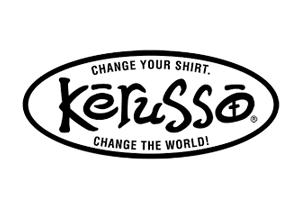 I reached out to Vic Kennet, Founder/CEO of Kerusso, a leading Christian clothing company selling to over 100 countries and over 5,000 retailers, to find out more about how his team implements daily huddles. Vic uses his daily huddle meeting for department leaders to share any core values sightings, sync up on what each person is working on (including the top priority for the day), communicate yesterday's result on each department's daily number, and let the team know if anyone is stuck. Following this department leader huddle, some leaders have a separate huddle for their teams. Vic encourages the team to stand so they don't get too comfortable and emphasize the purpose of the meeting: to share information and expose issues, reducing the need for pop-up meetings, unscheduled interruptions, and lots of back-and-forth emails. That's showing level 5 leadership.
Here's what Vic had to say about the daily huddle rhythm in his company:
Why Daily Huddle?
When I re-upped my commitment to implementing Rhythm at Kerusso, I knew the daily huddle should be part of that foundation. I, too, like most leaders who learn about the daily huddle rhythm, was also skeptical about its frequency and the "alleged" impact it would have on our company. I didn't think we had a problem to solve; I just knew it was part of the recommended plan and thought I better try what the Dr. had prescribed, and I am thrilled I did!
The Benefits:
We've experienced several cool things since implementing daily huddles throughout all departments.
The first thing that comes to mind is a stronger sense of community. Most people in your company want to be part of what's going on; they want to know how the role they play impacts the whole. Huddles are helping them feel more connected here at Kerusso.
The second thing is simply awareness. I see it all the time in my daily department heads huddle, little pieces of information that come up in our "what's on your plate today" portion that have clued someone in on an activity that has stopped confusion or redundancy – which saves time, money, and frustration.
Daily Huddle Tip:
As we all know, perfect is the enemy of "good," and good is way better than not!
Your first couple of huddles may look like a newborn moose trying to walk for the first time – but don't let that stop you from getting started.
Set your huddle plan, and just get started! You'll work out the kinks as you go.
Healthcare Daily Team Huddle Template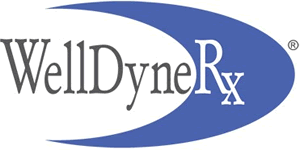 After hearing from Vic, I also contacted Carl Gilbert, Vice President of Member Services Operations at WellDyneRx, which provides full-service prescription drug management between patients and drug plans. Their huddle follows our standard recommended agenda of sharing victories from yesterday, priorities for today, and stucks.
Here's what Carl had to say about the daily huddle rhythm in his company:
Why Have a Daily Huddle Meeting?
We implemented daily huddles to provide more frequent communication and sharing of information among leaders, starting with our Executive Leadership Team. The huddles have truly improved information sharing between leaders, and we have identified several processes that have improved how we operate and manage the business.
The Benefits of a Daily Team Huddle:
One of the most significant benefits of our daily huddle is hearing about victories from each leader. Companies typically focus a great deal of energy on what's not going well and how to improve, and the huddles help leaders remember there are many victories we should celebrate while also improving opportunity areas. Daily huddles also allow our team to share "stuck" items and identify what or who is needed to help resolve the thing. Daily huddles prove that teams can provide critical updates and accomplish a great deal in 10-15 minutes.
Daily Huddle Tips:
Here are tips I would extend to others looking to implement daily huddles:
We have found that allowing each leader to cover victories and priorities first, followed by covering "stuck" items at the end, is a more eff"cient and effective use of the time.
It is critically important that the team understands that daily huddles are not meant to solve all shared issues. The huddles allow leaders to share situations where they need help from someone else, and the group can help identify who or what is required. The actual solving of the issue will take place outside of the meeting.
Set expectations up front for attendance, being prompt, and starting on time regardless of who is late.
Reminding everyone to stand during the daily huddles indeed reinforces the time commitment of 10-15 minutes (even those who attend remotely).
Daily huddle questions are meant to spark discussion. Still, the resolution should often occur in a side conversation directly after the daily huddle unless it affects the whole team.
To keep it an effective meeting, ensure you taant issues offline and avoid bogging down the daily huddle meeting. You can also keep historical records in your project management software or Rhythm strategic execution software.
Morning Huddles often work best as it is a great way to start the day and ensure the entire team is ready to attack the day while driving employee engagement.
Virtual huddle boards can also be used to allow all of the team members to be on the same page.
Hopefully, these leaders have inspired you to implement or improve your daily huddle rhythms and improve your weekly team. Leave a comment if you have tips or ideas to share!
Want to learn more about Daily Huddles? Check out these additional resources:
The Daily Huddle: A Key Component in Mastering the Rockefeller Habits [Video]
How to Use Daily Huddles to Stay Aligned with Remote Teams Working from Home
How to Lead a Successful Weekly Meeting and Daily Huddle
Daily Huddle: The Most Valuable 10 Minutes of Your Day
The Art of the Daily Huddle: Cascading Huddles
How to Keep Daily Huddles Useful (Infographic)
Daily Huddle: Everybody Stand-up!
Photo Credit: iStock by Getty Images
Photo Credit: iStock by Getty Images