At Rhythm Systems, we've helped hundreds of mid-market companies achieve breakthroughs and get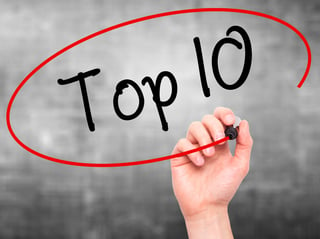 more initiatives done successfully. We've developed supporting software and lots of tools, and our consultants love to dive deep with clients and work on business challenges using multiple weapons. It can get pretty complex. Patrick Thean wrote a book about it, and we even designed a Certification program to teach the world. But, truthfully, what we do is simple. We've boiled it down to 10 simple statements.
If you don't have time to read the book, Rhythm, or take our Fan Certification course right now, that's OK!
Here are the top 10 things you need to know to get started.

To learn more about how you can start using Rhythm to grow your business, please sign up for our webinar on February 14, "The #1 Reason Companies Fail to Grow."
Photo Credit: iStock by Getty Images