Craft breweries are one of the fastest growing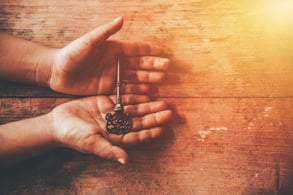 industries in our region. They are popping up all over the country and the regulatory environment is finally catching up. Recently, regulations were lifted to allow brewing up to 50,000 barrels. Breweries now have increased opportunities to grow at an exponential rate.
Growth is tricky, however, especially when there are so many ways your company can grow. The key is to pick only 2-3 Winning Moves for Growth and then hyper-focus on how you execute those moves.
In the Carolinas, we've had the privilege of working with Legion Brewing, who has done a wonderful job adopting Rhythm as their operating system for strategy and execution.
According to a recent Charlotte Business Journal article, Legion started with a 15-barrel brewery and taproom in the Plaza Midwood neighborhood in Charlotte in 2015. Last year, Legion spent $3-plus million to add a taproom, restaurant and brewing facility in the SouthPark area.
With Rhythm's help, the team at Legion was able to open the Southpark location on-time and on budget, while maintaining success at their flagship location in Plaza Midwood.
Next is a $9 million investment in two new taprooms and brewery locations in the upcoming year.
So what's the secret to accomplishing such amazing growth? The simple answer is stellar execution.
Listen to this recent webinar to learn the 3 ways top CEOs & exec teams execute better.
If you enjoyed this post, here are some others you may like:
How CEOs Grow Accountable Leaders & Teams [Video]
A Leader's Template: 6 Questions to Ask in Your Next One-on-One Meeting
5 Insights You'll Learn from Executive Coaching
Employee KPI Examples: How to Measure What You Want to Move
The Five C's of Team Accountability
Strategic vs. Tactical Leaders: Which Are You? [Video]
11 Books Every CEO Should Read
Daily Routines of Successful CEOs [Infographic]
Photo Credit: iStock by Getty Images
Photo Credit: iStock by Getty Images