Imagine being born in 1997. You've never known a world without smartphones, and you've probably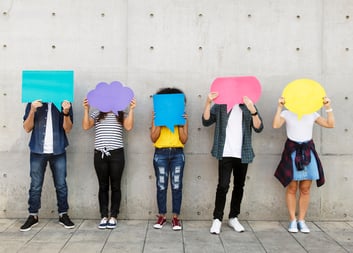 never used a paper map for directions, rented a VHS from Blockbuster, or even seen a floppy disk or carousel slide projector. You've never looked up a number in the Yellow Pages to order pizza—there's an app for that!
We're all used to hearing about millennials in the workforce and all the changes my generation has caused. It's hard to believe it is already time to welcome an even younger generation into our ranks, but the oldest members of Gen Z are entering the workforce as we speak. Is your company ready for these "digital natives" to join you? Have you considered what may be important to these young professionals? As you shape your employment brand, set compensation and benefit policies, determine long-term strategy and even design office space, it is helpful to consider the needs of your future employees, too.
Check out some quick statistics to open your eyes about the next generation of professionals:

Armed with a few key insights, I hope you are ready to welcome Gen Z with open arms!
Infographic credit: https://www.fundera.com/blog/gen-z
Looking for more information to help get you started? Check out our additional resources:
Use Job Scorecards to Build Team Accountability
Use Your Core Values and Job Scorecards in Your Hiring Process
How to Roll Out Job Scorecards in Your Organization
The Staggering Cost of a Mis-Hire: Use Job Scorecards Instead
The 5 C's of Team Accountability
Why Traditional Performance Appraisals Might Be A Big Mistake (And What To Do Instead)
Use Topgrading and Job Scorecards Together to Attract and Retain A Players
Rhythm Systems Employee Engagement Resource Center
Photo Credit: iStock by Getty Images