In a recent client conversation, a CEO said to me, "He's really (really) smart, but it's just hard to hold him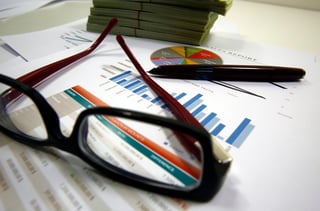 accountable. On top of that, he isn't approachable because he gets really defensive and reminds us all that he knows what he's doing." But in reality, the rest of the executive team doesn't really know what this executive-level leader is doing. His goals are vague, his metrics aren't really solid measures of success, and he statuses everything "Green" in preparation for their weekly meeting.
It's a reality that most of us just don't want to approach someone who we know in advance will get defensive or angry, so we default to the wrong answer — which is just to let it go. There are some times when letting something go is the right answer, but in this case letting it go isn't a solution; it's abdication of a core leadership responsibility. Perhaps, then, thinking about situations like this differently will help. We can get so focused on how much we really want to say something to the person (and then we get hijacked by how the person will respond — ouch!) that we just let it go. The story is the same every single time…and nothing changes. So, what is lack of accountability? How about some accountability examples?
The Negative ROI on Lack of Accountability
Instead of letting situations like this paralyze you, perhaps understanding what you're actually doing to your company by letting it go is a better way for you to think about this. After all, leadership is a strategic endeavor. To that end, then, what might be the business implications of just letting it go, thereby feeding the lack of accountability?
Leading a business to higher levels of success is hard work. It's hard enough to lose money, but it's even more tragic when you start costing yourself money. There are a lot of reasons to cultivate team accountability, the most important of which is that it simply makes good business sense.
In a related article, we share several real world accountability examples to get you started.
Want more information on Team Accountability? Check out these additional resources:
The Power of Systems and People: Accountable Leaders and Teams leadership development program to improve team performance.
Take Our Team Accountability Assessment
Team Accountability Begins with Personal Accountability
How top CEOs Close the Strategy Execution Gap
Building Team Accountability: Job Scorecards
10 Signs of an Accountable Culture [Infographic]
Growing Team Accountability in Your Organization
Quick Tips for Building Accountability
5 Steps to Having an Accountability Discussion [Video]
Learn more about accountable leaders and teams.
Photo Credit: iStock by Getty Images
Photo Credit: iStock by Getty Images