Mike, a long time customer, asked me recently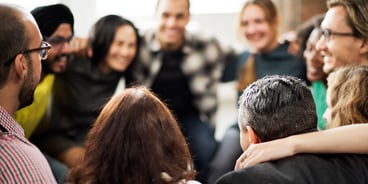 how to revitalize his daily huddle. He shared how they have been doing it for years and have received great value in the past with their daily huddle. They are clear on the purpose of their daily huddle:
Sync up the team and get aligned
Help and support each other
Act on issues faster instead of waiting until the weekly meeting to find out about the issues
"So what went wrong? We know why it's important, and we know how to do it. Why does it feel like we are getting into a rut, and it has become such a burden to show up for the 7 to 10 minutes? It's a short meeting, and we even stand up for it. But the meeting just feels so dry. Maybe we don't need it anymore?"
How does your daily huddle feel? Is it accomplishing its goal? Or do you feel like Mike?
It's ironic. You finally get really good at it, the process now runs on automatic, and after a while, even though you are doing everything right, it gets boring and people feel forced to show up.
At Rhythm Systems, to tackle this in a preventive way, we change it up every couple of years. We ask our team for feedback as to what specific things we can do to juice it up, and we change the person responsible for running our daily huddle every couple of years. Jarret, a member of our sales team, is our current daily huddle master. And, he is awesome.
He got us all to do our huddle with video instead of the phone (we operate out of many locations)
He starts every huddle with a piece of news that is interesting. The team looks forward to hearing his news.
He starts on time and runs it with energy and passion.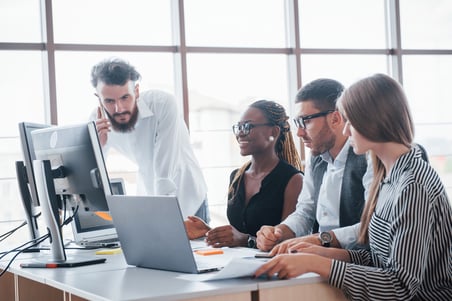 He knows how important the daily huddle is and he totally owns it! Ownership is the key ingredient here. His mandate is to make the daily huddle rock, and he has been given the authority to change things up and make it rock every time. I can give you ideas on what to do to juice up your daily huddle. And it will work for a while. But without strong ownership by the person running your huddle, it will get stale again.
Ownership + Accountability is the key. At our 2019 Breakthrough Conference (October 24 and 25) in Charlotte, I look forward to sharing what I have observed and learned about Ownership + Accountability. This type of ownership really raises the bar on outcomes and results for all projects that you apply this to. I will share with you:
What Ownership + Accountability looks like and how to use this process
How to manage the process so team members can succeed
How to avoid the pitfalls that stop good leaders from allowing this type of ownership to succeed
Ownership + Accountability begins with our 5 Cs of Accountability. Read it, apply it, and share your results with me.
If you enjoyed this post, here are some others you may like:
How CEOs Grow Accountable Leaders & Teams [Video]
A Leader's Template: 6 Questions to Ask in Your Next One-on-One Meeting
5 Insights You'll Learn from Executive Coaching
Employee KPI Examples: How to Measure What You Want to Move
The Five C's of Team Accountability
Strategic vs. Tactical Leaders: Which Are You? [Video]
11 Books Every CEO Should Read
Daily Routines of Successful CEOs [Infographic]