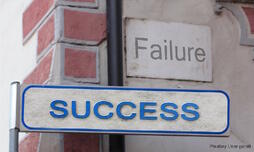 Often as coaches, we are referred to as the "keepers of the patterns." It's a unique vantage point, if you think of it. On any given day, I could be on coaching calls with a CEO of a healthcare company, a COO of a software company and a head of HR at a plumbing company. Three unique perspectives and three unique sets of challenges. Interesting, to say the least.
One of the patterns I am asked most about is: What characteristics do all companies who are successful Rhythm users have in common?
I've gathered the Top 5 below:
So, what do you and your team do really well and what can you do to improve? Give it a little thought and see if there is a lesson you can learn from the patterns we've observed.