This has been a banner year for new podcasts! It seems like there's a new one launched every week.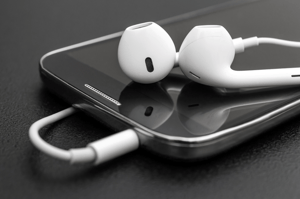 I suspect people who found themselves suddenly unable to travel or with more time on their hands due to the pandemic turned to this alternative medium where you don't have to be in person to be connected and reach an audience.
If you are heading back into the office in the new year and looking for some interesting and informative podcasts for the commute -- or, if you're like me and still working from home but looking for something to listen to as you aimlessly walk your neighborhood streets for the thousandth time, you'll find something in this list!
What are you listening to? Share your podcast faves in the comments!
If you enjoyed this post, here are some others you may like:
How CEOs Grow Accountable Leaders & Teams [Video]
A Leader's Template: 6 Questions to Ask in Your Next One-on-One Meeting
5 Insights You'll Learn from Executive Coaching
Employee KPI Examples: How to Measure What You Want to Move
The Five C's of Team Accountability
Strategic vs. Tactical Leaders: Which Are You? [Video]
11 Books Every CEO Should Read
Daily Routines of Successful CEOs [Infographic]
Photo Credit: iStock by Getty Images