Stop wasting time.
Put unproductive, boring meetings behind you.
Weekly Meetings and Daily Huddles that Work
Keeping your team accountable, motivated and engaged changes stagnant daily and weekly meetings into powerful steps toward actual success. Using your team's time to address core problems and to find solutions in real time keeps progress on track and assures continued movement goal achievement.
The Rhythm System provides the tools to keep meetings on track, to focus the team on what's immediately important, and to provide an overview of project health through the right dashboards and metrics.
Keep communication open between departments.
Determine what the roadblocks are and collaborate to overcome them.
Create new action items and assign responsibility.
Track KPI's, reprioritize and plan your next weekly staff meeting.
Stay In Communication, Be Prepared for Meetings, and Address Problems in Real-Time
Meetings are an extremely important time to discuss project details, but interaction between staff in an on-going, real-time basis is just as key to staying on track and working together to achieve goals.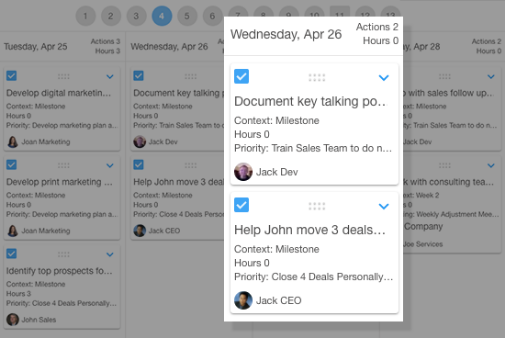 Build and Track Actionable Take-Aways
Action items provide a clear view of current progress and role accountability. In place of wasting time on status updates each meeting, Rhythm Software assures there is action towards your plan.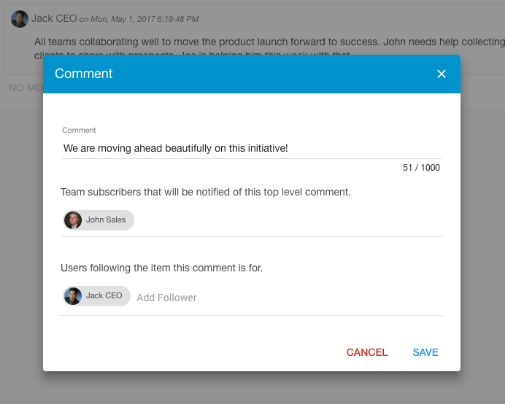 On-going Conversations Keep Plans Moving
A robust commenting and notification system allows you to stay updated and to communicate with team members as you work, allowing for more productive meetings.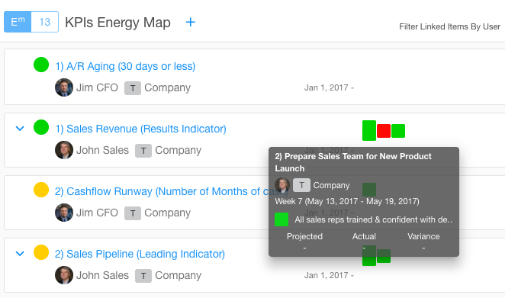 Rhythm Dashboards keep you focused on the most important things.
KPI Dashboards let you know what you need to discuss and let you drill down to see how other departments and other groups are contributing to the company goals.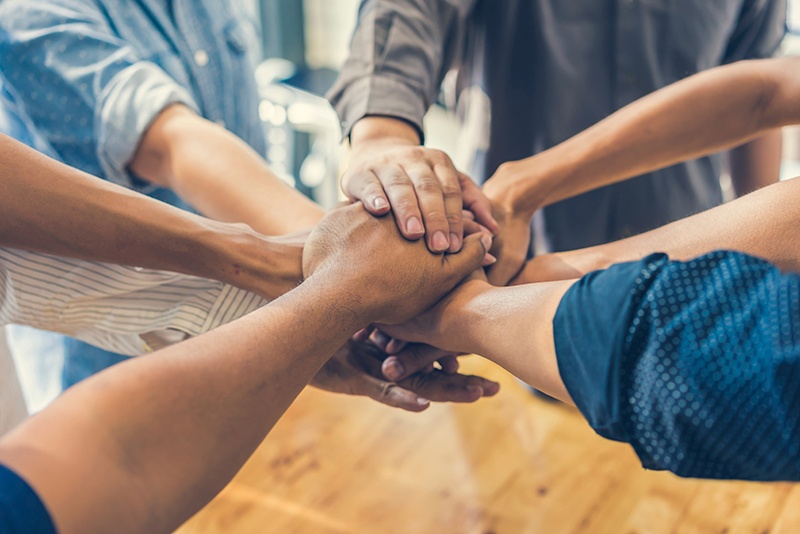 Let Us Help Get You Started
We help you review and test your plan to make sure it passes the financial, accountability, focus and energy tests.
We teach you to collaborate as a High Performance Team to accelerate great execution.
We help you establish the right habits to consistently meet or exceed your goals.